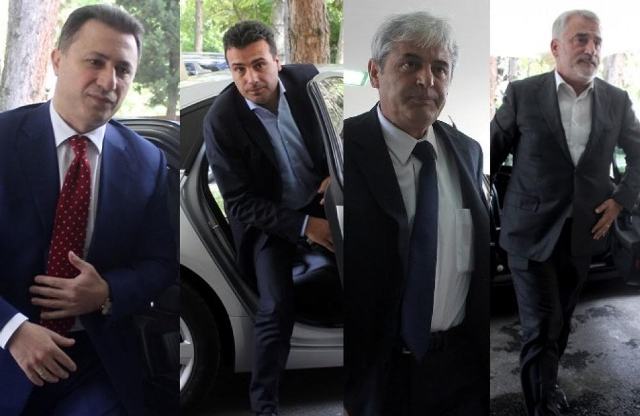 Skopje, 28 July 2015/ Independent Balkan News Agency
By Naser Pajaziti
Political sides in FYR Macedonia are taking their time in implementing the agreement which would overcome the political crisis and which was reached with the brokerage of the EU Enlargement Commissioner, Johannes Hahn.
Meetings are being dragged on and cancelled, while in one of the meetings held yesterday, representatives of the four main parties, VMRO-DPMNE, SDSM, BDI and PDSH, talked about amendments in the electoral code, but without reaching a deal.
Experts of political affairs say that this trend of negotiations doesn't indicate that the sides are being serious in implementing the agreement.
University professor of international law, Mersel Bilalli told IBNA that political leaders must put grudges and personal interests aside, when it comes to the implementation of the political agreement.
"This year, the European Commission recommendation doesn't depend on the standard criteria, but the political criteria which are directly linked with the last agreement reached between the sides for the solution of the political crisis. If the sides show their commitment in implementing this agreement, then Macedonia may preserve the recommendation for the start of talks, otherwise, if it doesn't show political will and commitment, Macedonia will not only lose its recommendation, but at the same time, it will face consequences and there will be instability in the country", Bilalli says.
Mitko Gadzovski says that nothing is difficult if political players show commitment and meet the obligations that stem from the agreement.
"If work groups continue to work with this intensity, I believe that it will be very difficult to implement what they agreed and signed for", Gadzovski says.
Meanwhile, talks will further postponed, because at the start of August, MPs will be on holiday.
Under the agreement of the four political leaders, the crisis will be solved through the creation of an interim government, which will hold early elections on April 24, 2016.
Besides this, work groups from the main four political parties, will work in order to amend the electoral code, the penal code and prepare the elections. /ibna/