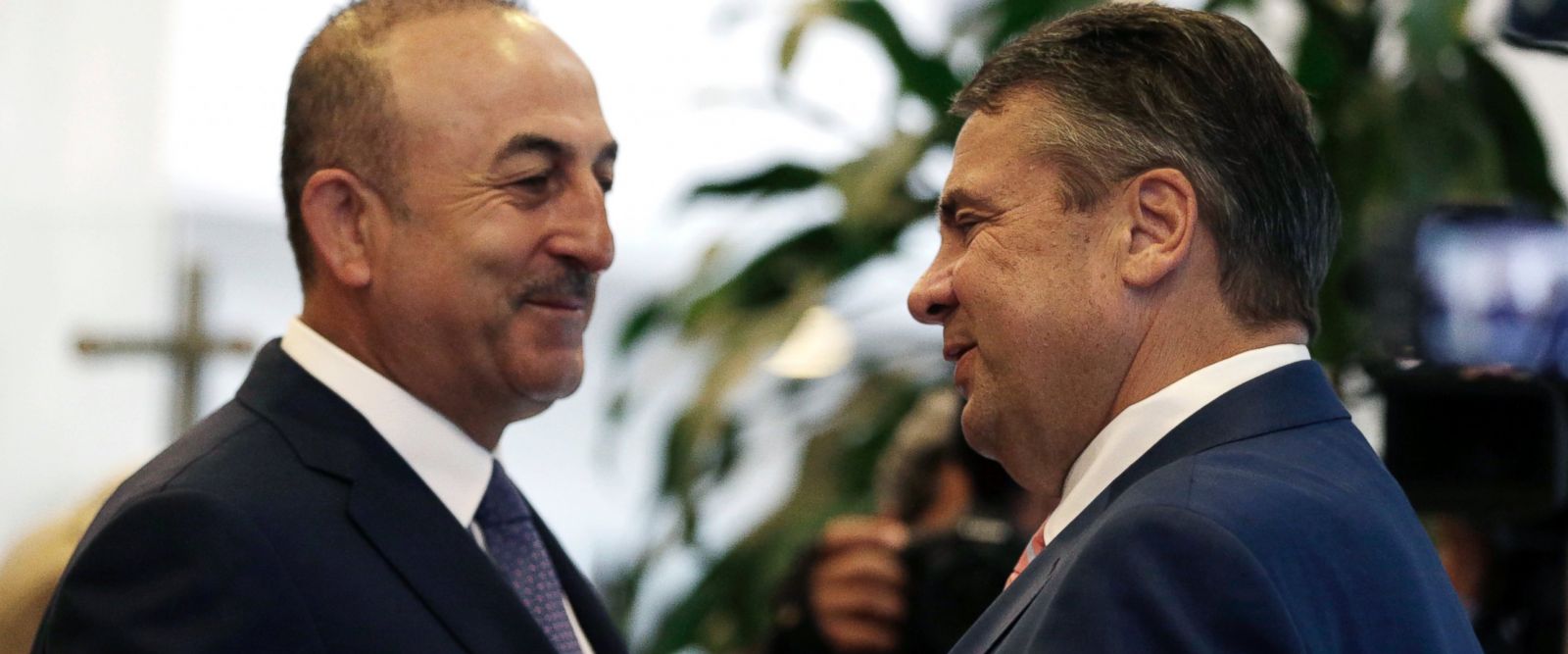 International diplomacy is dominated by the situation that Germany-Turkey relations have reached. The visit of German Foreign Minister Sigmar Gabriel to Turkey and his meeting with Turkish Foreign Minister Mevlut Cavusoglu on Monday did not bring any results.
Gabriel, after the meeting, announced that Berlin would withdraw its forces from Incirlik's air base as the Turkish authorities insist not to allow the visit of German MPs. In one or two weeks we will have withdrawn our forces from Incirlik", Gabriel said.
Cavusoglu's statement was at a joint press conference where he said German officials are impossible to visit NATO's facilities in Konnya.
Behind the dispute over Incirlik's base lies the refusal of the German authorities to issue hundreds of Turkish officers and citizens, who have applied for asylum in Germany, back to Turkey. Ankara demands their return as they are accused of having affiliations with Fethullah Gulen's Islamic Order Hizmet, which Ankara considers to be a terrorist organization. The German courts have refused the extradition requests and have given asylum to all Turkish citizens.
Turkish Prime Minister Binali Yildirim cancelled the scheduled meeting with Gabriel. Formally the meeting was cancelled due to Yildirim's busy schedule./IBNA