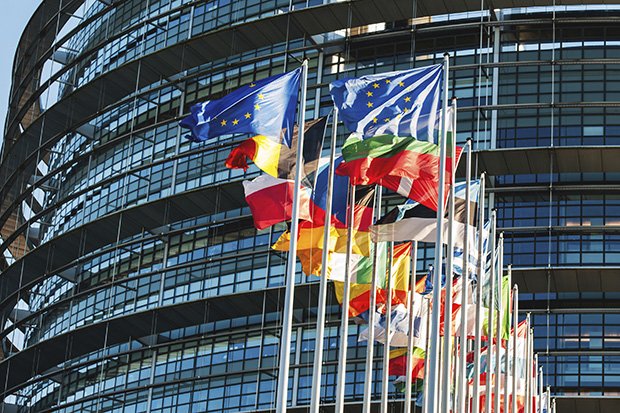 Members of European Parliament (MEP) concluded on Wednesday that Bosnia and Herzegovina (BiH) needs to overcome its ethnic and political divisions and remain united throughout the EU membership application evaluation process, but the resolution was neverthelss adopted after sharp discussion.
During Tuesday's session, when special rapporteur, Cristian Dan Preda, submitted his report about progress in BiH, parliament member Edward Ferrand shocked everybody in the room, as well as the majority of Bosniak politicians in the country, saying that it is time to recognize that Republic of Srpska in BiH is just trying to protect its own identity. He also stressed that "Bosniak entity in BiH" is the biggest threat for peace on region in this moment. His words triggered the discussion and media in BiH marked him as the man who supported "illegal celebration of RS Day" and as the man who is close to rightwing French politician Marin Le Pen.
Preda said that 2016 was a particularly good year for BiH as it launched an official application to join the EU, in February, and the European Commission sent out its questionnaire in December.
"Considerable progress has been achieved and we very much hope that the Commission will shortly be stating that BiH has won the status of a candidate country. We need to encourage the authorities to stay on track with the reforms decided upon in 2015, so that BiH can become an effective, inclusive, democratic country based on rule of law", Preda stressed.
After the adoption of the Resolution the EP announced that the EU remains committed to BiH's EU perspective, territorial integrity and unity. They call on BiH to use the EU membership application evaluation process to prove that it is a functioning state.
"MEPs view the Republic of Srpska government's efforts to establish parallel channels of communication with the Commission as unacceptable. MEPs urge BiH to keep up the momentum of reform and become an effective and functional state "based on rule of law, guaranteeing equality and democratic representation of all its constituent peoples and citizens", EP announced.
MEPs also regret that "the declared political commitment to combat corruption did not translate into tangible results". They see a need for effective scrutiny of political party and electoral campaign financing, transparent public sector employment and an end to corruption in public procurement cycle.
Despite the different voices, MEPs adopted the resolution with 496 votes to 132, with 67 abstentions. But, politicians in BiH, as it seems, don't care about Resolution and EP opinion. Serb MPs in BiH Parliament demanded postponement of the session scheduled for Thursday because of last events regarding the review of lawsuit of BiH against Serbia. The reason, as they explained, is that this issue burdens the relations in Parliament that this institution cannot hold the session in normal, peaceful atmosphere. The request was denied and the Serb MPs decided to be in the building in the time of the session, but not in the session room.
The rejection of the Serb request and their decision to absence from the session gives another dimension to present situation and the country, along with constitutional crisis, came in parliamentary crisis as well./ΙΒΝΑ