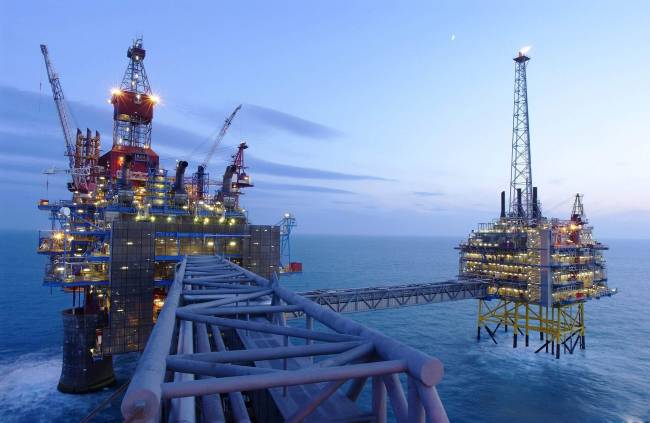 By Christos Meliopoulos – Nicosia
The die has been cast as regards the Liquefied Natural Gas plant that the Cypriot government has decided to build in the Vassilikos area of the island's south coast. A memorandum of understanding was signed between the Energy Ministry and the energy companies involved in the gas drilling project in block 12 of the country's maritime exclusive economic zone.
The deal with the American Noble and the Israeli Delek and Anver may soon expand to include other global energy giants, such as the French Total, the Italian ENI and the Korean Kogas; all companies that according to the minister in charge, Yiorgos Lakkotrypis have declared interest in the LNG plant. The final project agreement with at least the three first companies will be signed by the end of the year.
This development along with Israel's decision to export 40% of its own gas, which makes the prospect of Israel using the Vassilikos facility all the more likely, has lifted spirits in Nicosia. Government officials reiterate that the LNG plant would go ahead even if it were only used for the Cypriot gas reserves. But as a person close to the project said "the more the merrier", referring both to the Israeli gas and the possibility of more companies getting actively involved.
The aim of the government is to create an economy of scale around the gas facility, which could be funded in a combination of ways. First off, as soon as the reserves are confirmed by the second drilling currently taking place, the government intends to begin procedures for sealing 'Heads of Agreements' with interested buyers. According to a legal expert, that means that the government will set out the basis on which it proposes to sell the LNG product to the buyer for periods of up to 10, 15 or 20 years, as is the common practice in the gas industry. The deal will become binding in due time, but Nicosia will benefit financially immediately, thus enabling it to fund the LNG project. Well placed sources point to a variety of other funding options, such as loans with the use of sales contracts as collateral, EU funding programmes and of course private investment.
After an extremely upsetting and gloomy period, it is difficult to find anyone in Cyprus not at least slightly excited about the gas prospect. Adding to the hopeful atmosphere surrounding the developments, Mr Lakkotrypis revealed that Cyprus has already been in contact with potential buyers from Europe and Asia that have expressed interest in the new energy hub.