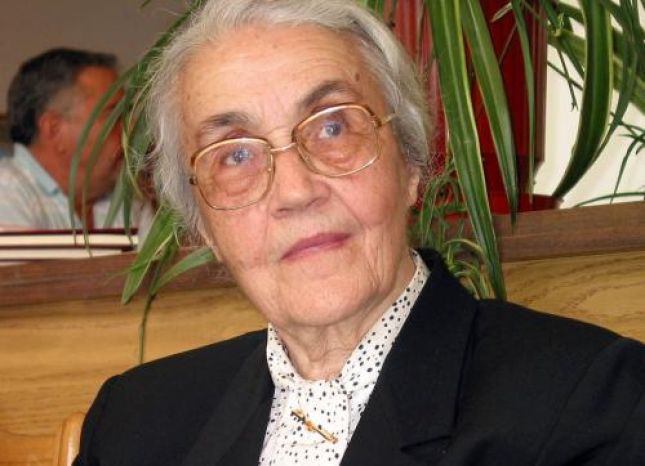 Tirana, 5 October 2015/Independent Balkan News Agency
Known by Albanians as "The Black Spider", Nexhmije Hoxha, the widow of the communist dictator, Enver Hoxha, considers herself as Mother Teresa, in a documentary which has been recently shown by a French TV station.
Nexhmie not only compares herself to the Peace Nobel Prize winner, Gonxhe Bojaxhi, the Albanian woman known throughout the world for her charity, but she also says that she has acted like her in her life.
"What Mother Teresa did for India, I did for Albania.", said Enver Hoxha's wife in the documentary shown by the French TV network "Planete +", in the documentary series "The Dictators' Wives".
The wife of the Albanian dictator, who for more than 40 years kept Albania under the claws of the Stalinist communism, said for the documentary producer ,Joel Soler, that she doesn't like the name that she's been given, "The Black Spider".
"This small and old woman is the widow of Enver Hoxha, the Stalinist despot who led Albania with an iron hand for more than 40 years, with massive cleansing and deportations", says Planete+ in this documentary.
"Without any doubt, Nexhmije Hoxha has blood in her hands", continues the French TV channel, which showed the documentary on the wife of the Albanian dictator and wives of several other dictators in the region and the world known for their strong support for the number one of the communist state. /ibna/