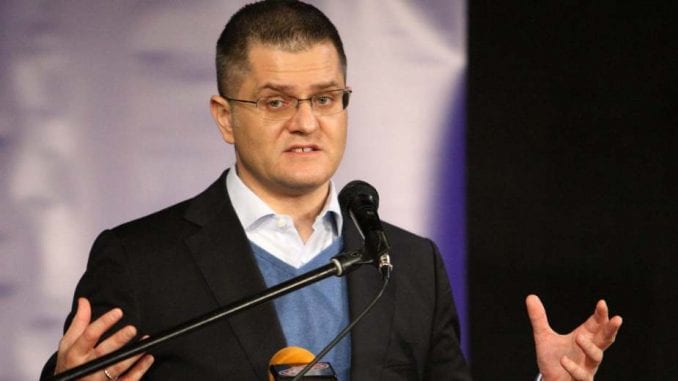 Serbian diaspora has "200 to 300 billion dollars capital on disposal"; the return of diaspora to Serbia and its engagement should be the "key development policy", said Vuk Jeremic, one of Serbian opposition's leading figures. The government should not give "enormous subsidies to foreigners which use this money to pay Serbian workers with 200 euros salaries", Jeremic said.
Late on Tuesday Jeremic, former foreign minister who leads the Popular Party (NS), said that he talks "to successful people from Serbia throughout the world, including very influential and mighty bankers, lawyers, entrepreneurs and scientists, and most of them would like to return to Serbia".
"Diaspora is the most dynamic link of Serbia with the world", Jeremic claimed, adding that "for everyone it is better to live a normal life and be at home, rather than in Europe, America or Australia".
He also alleged that the majority of ethnic Serbs are living abroad "for the first time in history". "This is not good, but the good news is that they could be engaged in renewal of the country after the regime change".
Jeremic repeated that the current government, "on the one hand gives billions of euros worth of subsidies to foreigners, and on the other does not even talk to diaspora".
"The foreigners hire low educated labor force under almost slavery conditions", he went on.
With regard to the Kosovo issue, Jeremic said that Serbia "must not give up from this part of its territory at any condition". "This does not mean warmongering, unrecognizing the reality in the terrain, conflict with great powers… It is possible to talk with those who have a different approach in a civilized, rational and diplomatic manner", Jeremic concluded./ibna