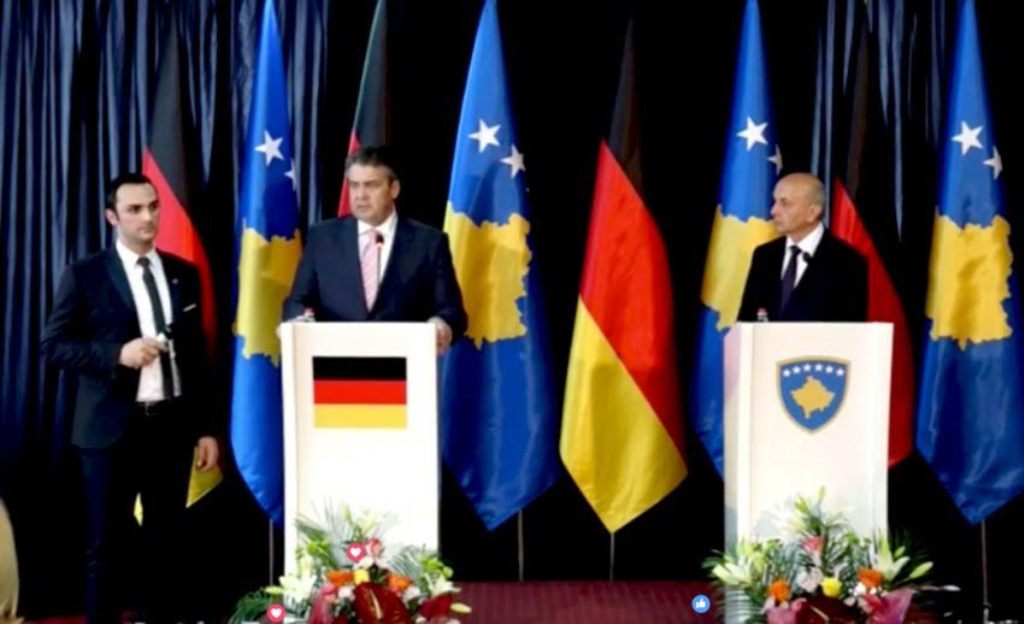 German Foreign Minister, Sigmar Gabriel declared today in Pristina that the normalization of relations with Serbia is very important.
In a joint press conference with the Prime Minister of Kosovo, Isa Mustafa, he said that dialogue between the two countries must continue to be held between high level officials in order to build a better future.
"After an armed conflict, time is needed, but friendly relations are also needed. I encourage you and Serbia to avoid provocations and facilitate cohabitation", said the German minister after the meeting with PM Mustafa.
The head of the German diplomacy said that both countries are aware that dialogue is a condition for the progress of both countries.
He has also spoken about foreign investors. According to him, investors return in a country when there is stability and according to him, it's in Kosovo's best interest to move forward.
As far as SAA is concerned, Gabriel said that this agreement has marked an important milestone, adding that there has been progress in terms of reforms.
At the end, he also talked about Kosovo army. According to him, Kosovo is entitled to have a sovereign army like all other countries, but in harmony with everyone else.
Meanwhile, PM Isa Mustafa said that "Kosovo must have its own army, but this should be achieved in coordination with NATO, EU and USA".
He also spoke about the opposition parties, encouraging them to ratify the demarcation agreement with Montenegro, a process on which the liberalization of visas depends. /balkaneu.com/