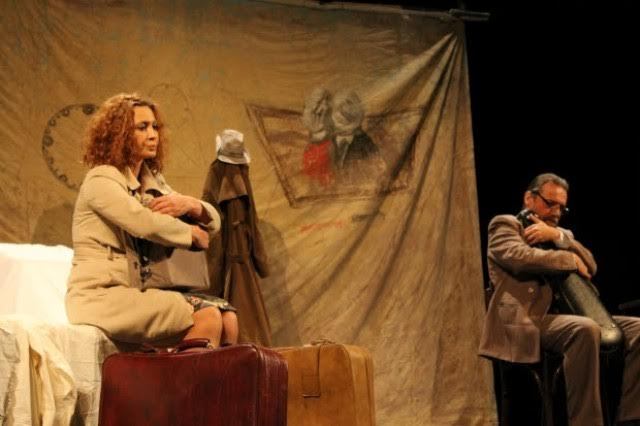 Tirana, 17 May 2016/Independent Balkan News Agency
The OSCE Presence in Albania, with support from the German government, yesterday in Elbasan hosted a performance of a play reflecting on Albania's totalitarian past.
The play, "They enter without knocking", centres on a couple waiting for the police to come to their door to take them to prison – or worse – for reasons unknown. A packed audience of around 300 people watched the performance, which evoked the atmosphere of fear and constant surveillance that reigned under the former totalitarian regime.
"Although it is never easy to talk about a painful past, society needs to engage in a conversation about the crimes of the past, and art is one way of stimulating such dialogue, because it speaks to us on so many levels," said Ambassador Florian Raunig, Head of the OSCE Presence. "This should be entirely an Albanian process; we are only providing the framework for this dialogue to take place."
The OSCE Presence and the German Embassy launched the project to foster a national dialogue on Albania's totalitarian past a year ago. Under the "We start talking" motto, the Presence has so far facilitated discussions among high school students, a series of TV debates hosted by the public broadcaster and a nationwide survey about the public's knowledge, perceptions and expectations for dialogue regarding the totalitarian past in Albania.
"They enter without knocking" was previously staged in Shkodra, as part of the project, and will be performed another three times in different cities around Albania over the course of this year.  /balkaneu.com/
On the photo: Albanian actors performing in "They enter without knocking", – a play reflecting on Albania's totalitarian past, staged as part of a projected initiated by the OSCE Presence in Albania to foster a national dialogue on the country's totalitarian past, Elbasan, 16 May 2016. (Annelise Godber)