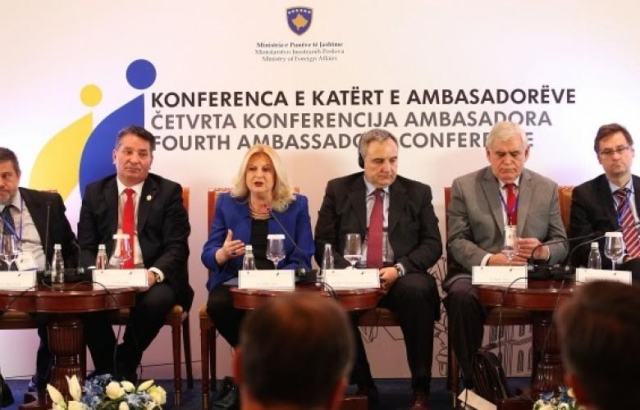 Minister for Dialogue of Kosovo, Edita Tahiri declared today that the talks for the normalization of relations with Serbia have strengthened Kosovo's international position.
She said that the Brussels agreements and their implementation has enabled the determination of the state border with Serbia, the dismantlement of Serb parallel structures in the north of the country and the integration of the Serb community in the state system.
As far as the international aspect is concerned, minister Tahiri said that the Brussels agreement has contributed to strengthen Kosovo's international position and that this is proven by the advances of the Euro Atlantic agenda of the country.
"Ministry for Dialogue has been engaged in diplomatic relations with the argument that Kosovo is a constructive party in the Brussels dialogue and that it is determined for peace, stability and good neighboring relations in the region and in Europe, therefore it must be rewarded for its Euro Atlantic future.
This argument has been used especially with the five EU countries which have not yet recognized Kosovo, but which supported Kosovo's integration processes by voting SAA, the country telephone code for Kosovo and Kosovo's accession in many international organizations this year", said Tahiri in the Fourth Conference of Ambassadors held in Pristina.