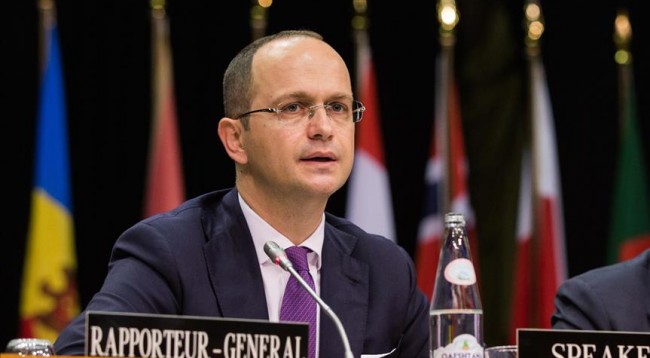 The head of the Albanian diplomacy, Ditmir Bushati says that after the arrest of the former Prime Minister of Kosovo, Ramush Haradinaj, dialogue between Pristina and Belgrade must be reevaluated.
"After a six year period of dialogue, I think that time has come for a reevaluation of engagements, because Serbia considers dialogue with Kosovo as a possibility to 'return' to Kosovo, by putting a question mark on the functionality of the youngest state in Europe", Bushati says.
The head of the Albanian diplomacy has demanded from Brussels to mount pressure against Serbia, which is mining the process of the normalization of relations between the two countries.
"The EU must be engaged in preventing stances and actions that mine the process of normalization. It must also be more involved in achieving agreements and securing their implementation. Otherwise, the agreements will have no value. A process which was encouraged by the EU as a process to build bridges, is risking turning into a process of building walls", Bushati said.
Commenting the declarations of the Serb Prime Minister, Vucic and president Nikolic on Haradinaj's arrest, Bushati says that they are aiming to gain political capital through Kosovo.
"Their declarations show that they live in a dark past and they think that they can still gain political capital through Kosovo, but this is counterproductive in the long term", he said.
The suspension of the talks has been requested by all opposition parties in Kosovo. A similar stance was also held by the minister for Dialogue in the government of Kosovo, Edita Tahiri.