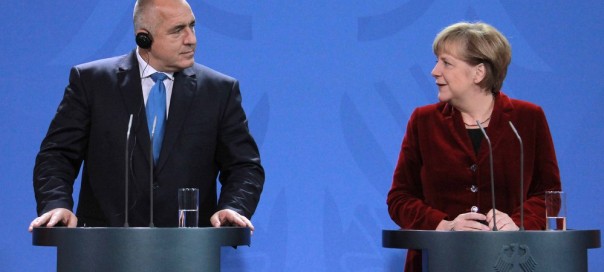 Sofia, December 15, 2014/ The Sofia Globe
The European Union has not given up on the South Stream gas pipeline project and therefore the dialogue with Russia must continue, German chancellor Angela Merkel told visiting Bulgarian Prime Minister Boiko Borissov during talks in Berlin on December 15.
The talks took place two weeks after Russian president Vladimir Putin said that he was shelving the project, pinning particular blame on Bulgaria.
Ahead of the talks with Merkel, Borissov said that he would seek a clear position from the EU on the South Stream issue.
Merkel told Borissov that Germany had good experience with Russia as a reliable partner and had received assurances from Bulgaria that it too was a partner that could be trusted.
The German chancellor said that many contracts had been concluded and the most important thing now was to examine very carefully the legal side of the issue, which should be decided in compliance with EU rules.
"With the support of the chancellor, we expect that we will soon have clarity from the European Commission, what is required of us and what they will negotiate on our behalf, if they negotiate in Moscow," Borissov said.
He said that he believed that he and Merkel were unanimous that the governments of Bulgaria and of Russia should continue their contacts and activities regarding South Stream, otherwise Bulgaria could be a defaulting party to the contracts, where there is no reference to Brussels as a party or to the Third Energy Package being in effect at the signature of the agreements in 2006," Borissov said.