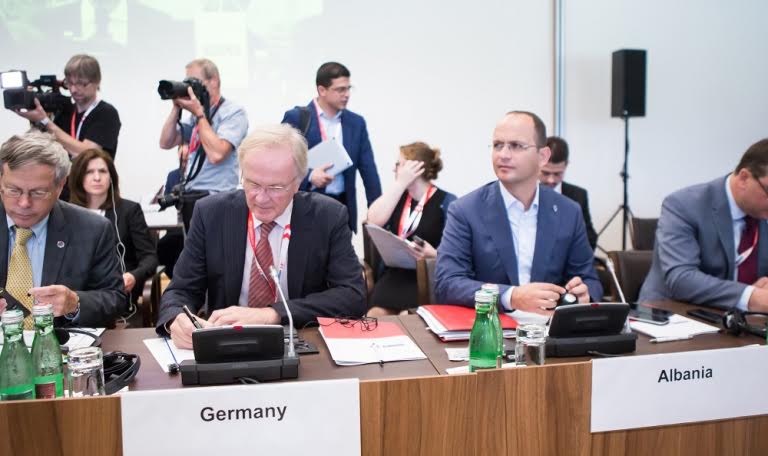 Unpredictability that currently threatens security in Europe, has started to damage the culture of cooperation that is the foundation stone of the Organization for Security and Cooperation of Europe.
This was declared by the Albanian Foreign Minister, Ditmir Bushati during his address in the OSCE Ministerial, which was held in Mauerbach, Austria, a country which holds the presidency of OSCE.
According to him, we must be aware of the fact that "dialogue is a way to improve our understanding of the security situation, but it doesn't aim at rewriting our rules or lead us to endless consultations in search of consensus", Bushati said.
In the debate dubbed "Prevention of violent extremism and radicalism that leads to terrorism", Bushati also pointed out the contribution that Albania is offering in handling these phenomena, in order to have a safer, a more peaceful and more integrated Europe.
"Cooperation in the domain of security must not be taken for granted. It is based on rules, principles and commitments. If they are not applied, OSCE's effectiveness is damaged", he stressed. /balkaneu.com/