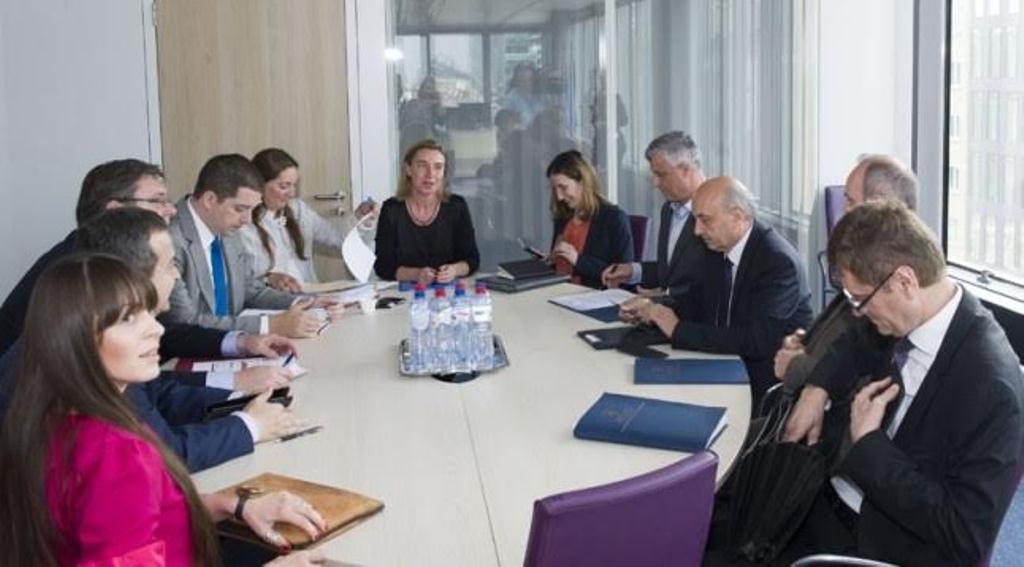 The European Union is yet to come up with a date for the continuation of talks between Kosovo and Serbia, but it has called for the sides to be determined in moving on with dialogue.
This was declared by the EU spokeswoman, Maja Kocijancic, adding that nothing concrete has been planned.
The president of the European Council, Donald Tusk and the European Commission, Jean Claude Juncker, have requested to the newly elected Serb president, Aleksandar Vucic to promote cooperation and harmony in the region.
"We are convinced that you will continue to promote cooperation and harmony in the region, key for the stability, peace and prosperity. Your determination will be key to continue the process of dialogue between Belgrade and Pristina", their letter to president Vucic says.
Although Brussels doesn't have a date as to when dialogue will resume, Kosovo leaders have suspended their participation in these meetings.
A few days ago approved a resolution which requested the suspension of dialogue with Serbia, until the release of former PM Ramush Haradinaj, who has been released on bail in Colmar, France.
The victory and the election of Aleksandar Vucic as president of Serbia may have an impact on the talks which are being held between Pristina and Belgrade, experts of political affairs say.
According to them, this dialogue may now be held between presidents, given the growing role in this process of the president of Kosovo, Hashim Thaci.
Petrit Zogaj, political analyst says that it cannot be said that normalization of relations between Kosovo and Serbia is in their final stage and that this dialogue must be held between presidents. /balkaneu.com/