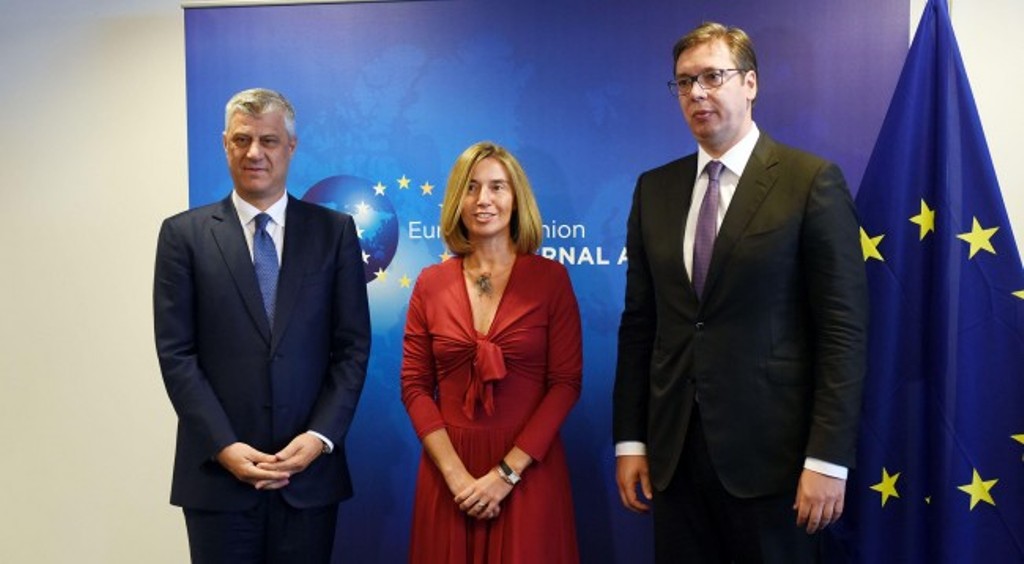 The full normalization of relations between Serbia and Kosovo is urgent and crucial for the European perspective of both countries.
This was started in the new draft strategy for enlargement of the European Union which will be finalized in the month of February.
In this report, the EU head of diplomacy, Federica Mogherini will intensify her engagement in the talks between Pristina and Belgrade in order for Kosovo and Serbia to normalize their relations.
"Belgrade must deliver the criteria concerning Kosovo until 2019", the report says.
Meanwhile, the document also says that Kosovo and Serbia must reach an all-inclusive agreement, which would have an impact on the integration of both countries.
"The two countries must normalize relations in all levels and this will help them to make further progress in their integration path", the report says.
But, given that the issues that will be discussed are numerous and the pace of dialogue is slow, then chances for this process to be concluded in time are slim.
The President of Serbia, Aleksandar Vucic has said that the entire process for the normalization of relations between Belgrade and Pristina has only one aim: for Serbia to recognize Kosovo's independence.
Meanwhile, the President of Kosovo, Hashim Thaci said that dialogue for the normalization of relations between the two countries has no other alternative.
According to him, dialogue must be finalized through a historical agreement between the two countries. /balkaneu.com/