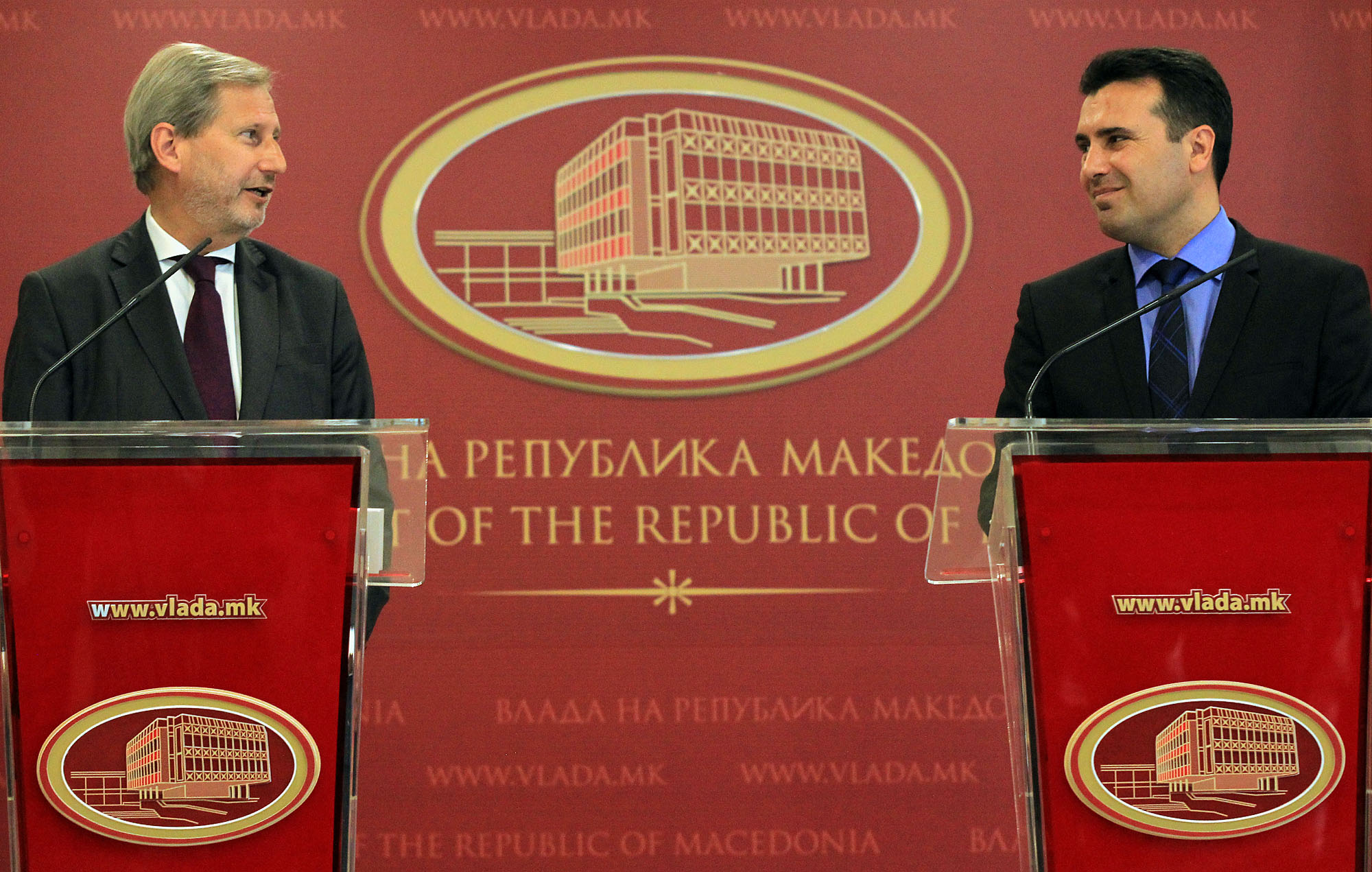 EU Enlargement Commissioner, Johannes Hahn has been clear today with the advises given to authorities in Skopje today. After the meeting with PM Zoran Zaev, in their joint press conference, he said that this is a decisive moment for all political leaders in the country to work together and advance with political dialogue and to move forward in the path of EU integration. He said that he sees optimism in the country about the reforms and also a new dynamic driven by the improvement of the living standards.
"My message to you is that you should all concentrate to do your job. I praise the readiness of the government to work with the opposition on issues concerning the EU. Parliament is the place where this debate should take place" Hahn said.
According to him, it's very important to work for the reformation agenda. "The importance of the priorities and the reforms has been stressed in many occasions, but the reforms must be implemented to improve the life of the people and not to satisfy the appetites of the EU representatives", Hahn said.
Meanwhile, PM Zoran Zaev has thanked EU commissioner Hahn and the European officials for their commitment in helping the country in decisive processes regarding the European integration. Asked on the name contest with Greece, Zaev said that Skopje is expecting Athens to give way to the integration of the country in the NATO and EU.
During his visit to Skopje, Hahn also met with leaders of other parliamentary parties. /balkaneu.com/