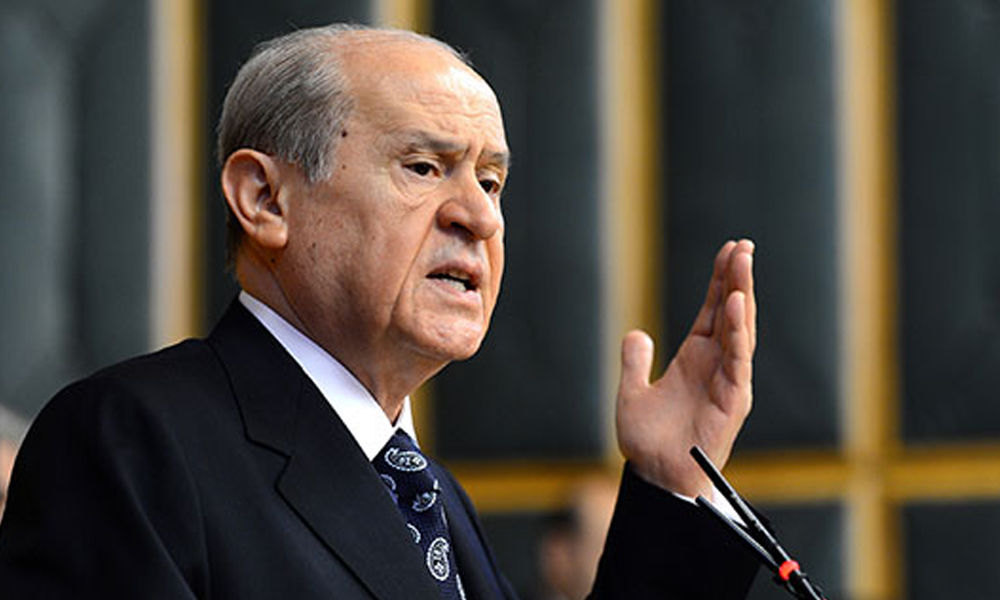 Recep Tayyip Erdogan's ally in the local elections, Devlet Bahceli, attacked Nicosia and Athens and argued that they threaten Turkey's sovereignty.
The Nationalist Action Party (MHP) chairman in his speech to his party's parliamentary group said that "the Greek Cypriot administration of southern Cyprus (the Republic of Cyprus), by announcing an exclusive economic zone in the eastern Mediterranean ignores our sovereign rights and tries to wipe out the Turkish presence in the island. The Greek government tests our patience in the Aegean and say that if the Turks come, we will crush them", Bahceli said.
The pro-government newspaper, Yeni Safak, in a front-page publication, headlined "full ahead", said Ankara has issued a NAVTEX in the eastern Mediterranean, for the Barbaros research vessel to start explorations in Eastern Mediterranean. "Turkey with three ships has launched explorations into the Turkish continental shelf that has become a target of the Greek expansionist policy", the newspaper says, publishing a map of the NAVTEX that does not take into account the Greek views on the continental shelf and the Cyprus Exclusive Economic Zone (EEZ).
In this climate, Recep Tayyip Erdogan in his speech to the Justice and Development Party's (AKP) parliamentary group chose to attack the candidate of the main opposition in Istanbul, Ekrem Imamoglu, who is currently mayor of Beylikduzu.
The Turkish President accused Ekrem Imamoglu for ill mentality, because he had asked last year for a monument to Cyprus that included the statue of Archbishop Makarios, which the Turkish President called "a leader who supported the assassination of all Turkish Cypriots in Cyprus. "Their candidate for the municipality of Istanbul made a statue for Cyprus and placed there the leader of the Greek Cypriots who supported the assassination of all Turkish Cypriots on the island. So he's also possessed by the same ill mentality. If you ask them (opposition assembly) they will say they support Kemal's ideas for peace everywhere", Erdogan said./IBNA