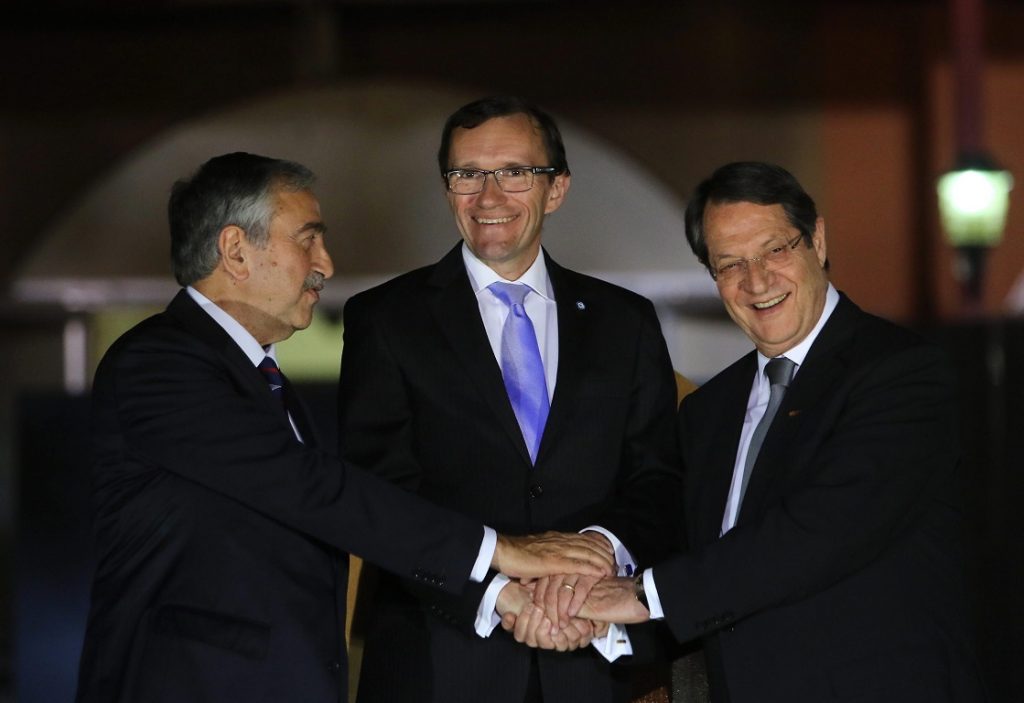 Cyprus President Nicos Anastasiades will visit Athens on Friday and Greek Foreign Minister Nikos Kotzias will travel to New York shortly after to meet with the UN Secretary General on 6th January both developments believed to be crucial in finding a resolution for the Cyprus issue.
Cyprus Government Spokesman Nikos Christodoulides, in statements he made to the Cyprus Broadcasting Corporation (RIK), said that certain decisions concerning the negotiation tactics the Cypriot side will follow were taken during the Troodos meeting at the Presidential residence. As he stated, the discussion was substantive and an approach has been set as regards the issues discussed in Nicosia on which the two sides have a different approach.
The discussion will continue next week both on a negotiators level, and on a leaders level, added the Spokesman. According to Christodoulides there was also discussion on the first phase of the Geneva summit due to take place between 9 – 11 January and the multilateral conference which will begin on 12 January.
Nikos Christodoulides stated that there was an exchange of views concerning alternatives, as well as how to handle and negotiate issues where they may be disagreement.
Asked if the proposal of the Greek Cypriot side on security has been finalised, Mr Christodoulides stated that there is the proposal which was  submitted by the President of the Republic and which forms the basis for the discussion.
The debate concerning the security and guarantees will continue on Friday in Athens during the meeting with the Greek Prime Minister Alexis Tsipras, which will take place in the presence of foreign ministers Nikos Kotzias and Ioannis Kasoulides.
According to IBNA information the two sides will discuss new information, after the long meeting held in Brussels on December 14 and will conclude with a common negotiating tactic. The Greek Foreign Minister Nikos Kotzias is due to take on a special role since he will travel to New York on January 6th where it is expected he will meet with the new UN Secretary General Antonio Gutierrez.
Finally when asked about statements made by Mustafa Akinci, that there is no question of the annexation of either side to any country, Nikos Christodoulides stressed that any annexation of the occupied territories would be a negative development not only for the Greek Cypriots but also for the Turkish Cypriots and their future./IBNA