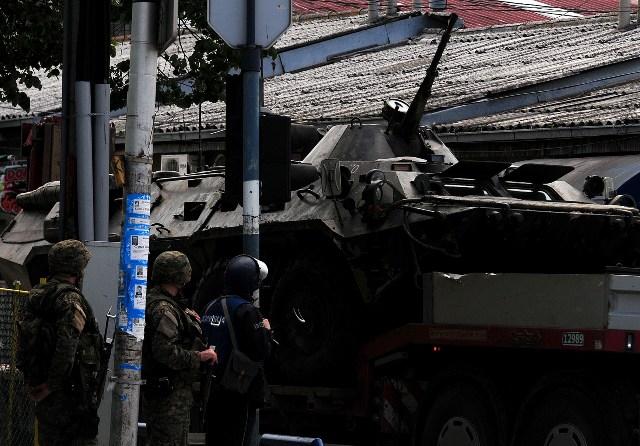 Albanian authorities are following with criticism the latest developments in Kumanovo, where there have been at least 22 people killed. The government considers the fact that authorities in Skopje only count killed police officers, as unacceptable. Warning: The political crisis cannot be allowed to be converted into a cross ethnic crisis, which would be destructive for FYROM
Tirana, 11 May 2015/ Independent Balkan News Agency
By Edison Kurani
In Albania, the latest developments in Kosovo, a region mainly inhabited by Albanians, is being followed with concern by the public opinion and by state authorities.
The government has launched several declarations in the recent hours, to express its concern about the situation and raises the alarm for dangerous consequences. Meanwhile, publicists and citizens address a question: "Can Macedonia continue to exist as a state?"
Strong reaction by the government
The Albanian Prime Minister's office warned last night that "the political crisis in Macedonia cannot be allowed to turn into a cross ethnic crisis, which would be destructive for Macedonia".
Government of Albania suggests that cross ethnic relations still remain fragile due to the failure to fully implement the Ohrid Agreement. Meanwhile, it stresses that these relations "are without any doubt vital for the existence of the Macedonian state".
For the Albanian government, there's "a cloud of uncertainties" for what happened in Kumanovo, therefore there must be full transparency. "Apart from the killed and wounded police officers, nothing is yet said about the life of the unprotected citizens of Kumanovo, for their fleeing, for their raided, burnt and destroyed properties. Without any doubt, this doesn't help in order to return to normality".
Moreover, the Albanian government considers "every ethnic based prejudice of every person or armed group as unacceptable for the European ambition of the region".
Critical stances in Tirana
Authorities in Skopje said yesterday that one of the persons who was killed was an Albanian from Kosovo, from Djakovica and one of the arrested men was an Albanian from Albania.
Spokesman of the Ministry of Interior, Ivo Kotevski said that part of the armed group, there were members of KLA (Kosovo Liberation Army) and Brigade 113. He said that Albanians not only from FYROM, but Kosovo and Albania too, had arrived in the past few days in Kumanovo, as part of a plan to cause unrest. Based on these suspicions, Kotevski said that the government drafted an action plan and attacked Kumanovo.
These claims are seen with skepticism in Tirana.
Journalist Edmond Arizaj says that what's happening is an effort to hold on its feet a state that doesn't exist. "We all hope that there will not be experiments to revive a Macedonia which died three thousand years ago", Arizaj says.
Publicist Ilir Kulla says that Skopje disinforms, while stressing that "if Macedonian police, commanded by Gruevski's benjamins, will continue to use violence and strength against Albanians, there's a risk for this not to be only one episode, but a proper war".
Kulla explains that the reasons of the conflict of Kumanovo, which according to him, start in Skopje.
"The true reasons are found in the failure of the reforms of the government of Macedonia to implement the Ohrid Agreement and its political will not to consider Albanian citizens as citizens of first class, but citizens of second class. The use of tanks, armored vehicles and helicopters in an area of the city inhabited entirely by the Albanian population and the decision not to use police or military units of Albanian ethnic group, clearly indicates the tendentious approach of Gruevski's government in order to cause ethnic clashes in Macedonia. The killing of Albanian civilians, whereby among them was an 8 year old, is a pure crime, which shows that in essence, methodology and ideology, a part of politicians from Skopje do not differ a lot from Milosevic", says Kulla.
But what is the solution for this situation and what must be the role and also the stance of Albanian political parties after this event? Mr. Kulla suggests:
"Albanian political parties in Macedonia must demand the refoundation of this state based on civil foundations and not ethnic differences. They must converge with their political stances and join the Macedonian opposition to overthrow the anti-popular and anti-civil and violent regime of Nikola Gruevski. Albanians are interested to join NATO and European Union and not to govern with people who use violence against civilians as part of their governance, like Slobodan Milosevic did in the '90s".
Kikia: The truth on Kumanovo relates to Skopje
Journalist Mentor Kikia, editor in chief, of Top Channel, says that the neighboring government is covering the events in Kumanovo with mystery. "The Ministry of Interior of Macedonia has declared that several police officers have been killed. But it has not said how many Albanian civilians have been killed, how many homes have been burned and how many people fled. They didn't say what those "terrorists" wanted. While the government covers Kumanovo with mystery, those who want to know the truth, know it: The terrorist group was discovered a few days after the Albanian flag was tied with the Macedonian flag in the protest held in Skopje and all the citizens of this country, (Albanians and Macedonians) had united against Gruevski and Ahmeti's government. Then, Gruevski raised once again the issue of the Albanian threat to save his post and power".
Majko: Albanians are paying dearly the "mess" in Skopje
Former Prime Minister and current socialist MP, Pandeli Majko says that "what is currently happening is very concerning as the exhausted government of Skopje is heading toward an unknown direction".
"In Macedonia, the crisis is taking place between a side which cannot government and a side which cannot seize power. In the middle are Albanians who are paying a high cost for this "Macedonian mess". /ibna/