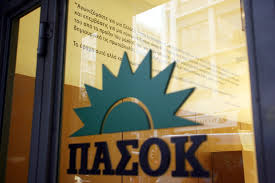 By Spiros Sideris – Athens
A resounding answer to MPs and members, who keep a clear distance from the next step of the "Elia"  and ask for a Congress of PASOK and not of the Democratic Alignment, is trying to give in the coming days the PASOK of Evangelos Venizelos.
The crucial "date" is scheduled for next weekend, at which time the Plenary of the National Organising Conference Committee will convene in Athens. The meeting will begin with a speech on Saturday morning by the President of PASOK Evangelos Venizelos who is, according to his associates, determined to proceed with the conduct of a Congress of the Democratic Alignment, despite the reactions from leading members the party, as Giorgos Papandreou.
That is why yesterday he gave the green light to his staff to publish details of the names of executives from the various movements of the center-left, and the candidate MEPs of "Elia" who are involved in this committee.
It is nevertheless indicative of the sentiment inside PASOK that in the announcement is not included the "prediction" of the analytical presentation of executives from PASOK that will participate in pre-conference proceedings.
In contrast, Trikoupi notes that in the Commission "will also participate members that cover the whole specter of the institutional function of PASOK" -such as members of the Central Committee, MPs and MEPs – current and former, prominent executives, executives from various movements, the local government and party organisations.
Charilaou Trikoupi performs a "test" of executives' and MPs' intent, on whether they have decided to come to the Congress of the Democratic Alignment that has been announced by Venizelos since the night of the recent European elections.
"All of us individually have to accept our responsibility and not hide behind our finger", says a member of Charilaou Trikoupi, suggesting that the leader of PASOK seeks a unifying course, but those who have opted for another "path" should state it now.
It is expected that the weekend's meeting will prove crucial and that there is where any resounding presences or absences will be "measured".