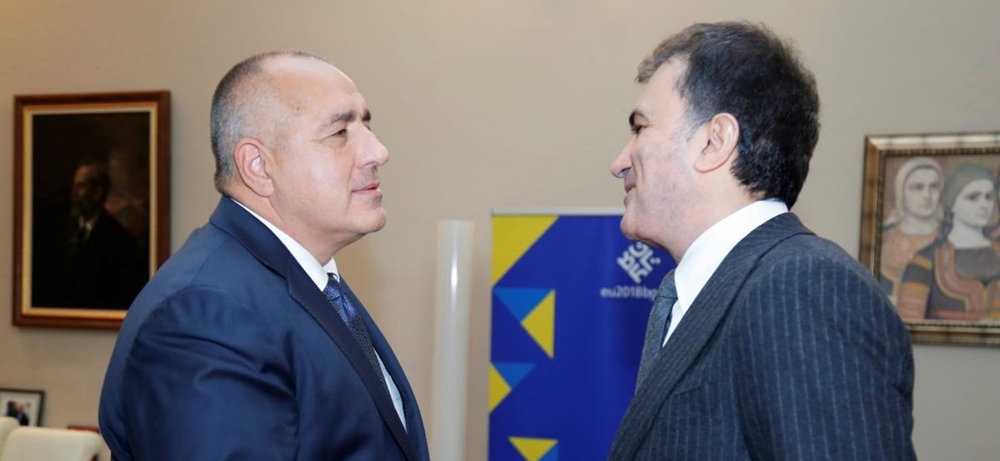 The stable and sustainable development of relations between Bulgaria and Turkey is a priority in Bulgarian foreign policy, Prime Minister Boiko Borissov told Ömer Çelik, Turkey's EU affairs minister and chief negotiator with the EU.
Borissov and Çelik held talks in Sofia on December 1 during the Turkish official's visit to the Bulgarian capital.
The two agreed that Bulgaria's relations with Turkey are based on the principles of good-neighbourliness, mutual respect and non-interference in each other's domestic affairs, a Bulgarian government statement said.
During the talks, Borissov emphasised that Turkey is Bulgaria's immediate neighbour, an ally in Nato and an important partner in areas such as migration, combating terrorism, and in energy, agriculture and trade.
"Our active and constructive dialogue at various levels over the past few months has contributed to the positive atmosphere in our bilateral relations", Borissov said.
Borissov and Çelik praised the efforts of the two countries' to deal with migrant movements and acknowledged the positive effect of the EU-Turkeyagreement on migration, which has led to a decrease in the number of migrants illegally entering the EU.
They also noted the intense economic cooperation between Bulgaria and Turkey, agreeing that further opportunities exist to promote bilateral ties in energy and energy infrastructure, investments, agriculture, transport and tourism, the statement said./IBNA