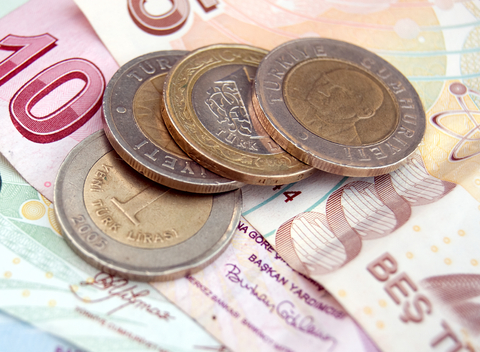 Ankara, February 11, 2015/ Independent Balkan News Agency
By Manolis Kostidis
Serious problems are caused to the Turkish economy by the dispute that exists between the country's president Recep Tayyip Erdogan and the Central Bank of Turkey, with the Turkish lira being depreciated daily.
The dollar has broken every record against the Turkish lira and has reached a historical record of 1 dollar to 2.5 turkish Liras.
Over the past four weeks, the Turkish lira has been devaluated by 6.8% against the dollar.
The president of the Central Bank of Turkey, Erdem Başçı, has repeatedly stated that the there are infationary tendencies in the turkish economy and that is why he insists on keeping lending rates high.
Erdogan, however, has verbally attacked Başçı himself many times and has spoken against his decisions regarding the Turkish economy and calls for the rapid reduction of interest rates "to heat up the economy".
This dispute has caused uncertainty among investors who buy foreign currency in the turkish market.
However, deputy Prime minister of the Turkish government responsible for the Economy, Ali Babacan said that "the Central Bank is staffed with worthy individuals who accurately define the monetary policy". A statement that was a clear support to the president of the Central Bank.
The devaluation of the Turkish lira may benefit export and the tourism companies of Turkey, but causes huge problems to the construction companies that have undertaken public pojects and borrow in foreign currency. One such example is the consortium of the companies Cengiz-Kolin-Mapa-Limak-Kalyon that has undertaken the construction of the new airport of Istanbul, where the cost together with the fees to be paid to the public reaches USD 25 billion. Already, with the devaluation of the lira, the cost of the project has been burdened by 6.8%!
There are dozens of construction companies that have taken consortium loans, the cost of which goes up daily due to the devaluations.