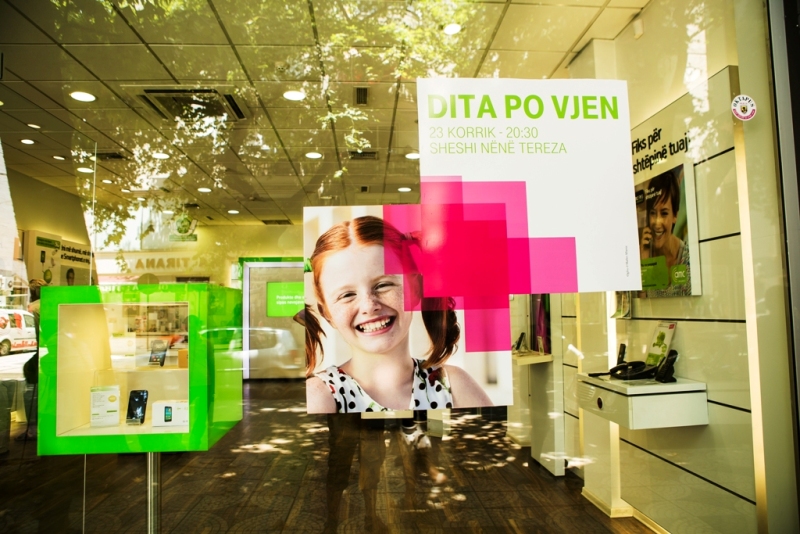 Tirana, 9 July 2015/Independent Balkan News Agency
German investments become more important in Albania as the first mobile phone operator in the country, AMC (Albania Mobile Communications), part of Cosmote, has become part of it and starting from this year, it will change the name and images.
AMC's CEO, Dimitrios Blatsios, confirms that the company will hold the name that it has held in the market for 20 years now.
Present in the "8th Economic German-Albanian Conference" panel and general director of AMC, Dimitrios Blatsios, said that the company will operate under the brand of Deutsche Telekom Group, by bringing in Albania the values that this group embodies, which are innovation, competence and simplicity.
"Now, the company will be on the market with a new image, with a different logo, name and colors. We will represent a big name, we will be under the brand of Deutsche Telekom", Blatsios said.
Albanian PM, Edi Rama sees the arrival of the new brand as good news. He's very enthusiastic for the introduction of the world giant in the Albanian market. Rama used this example of the development in the market of telecommunications to encourage German businesses of this level to be present in Albanian markets.
"We're ready to welcome German investments in any domain, like the numerous fans of the German national side are looking forward to the AMC t-shirt with the purple Deutsche Telecom uniform", Mr. Rama says.
Chancellor Angela Merkel, who was yesterday in Tirana and participated in this conference, has mentioned telecommunication as one of the sectors with most of the potential for development.
"We are present with investments, such as Tirana Airport, car industry, textile and telecommunication industry for which we discussed today", chancellor Merkel said.
For several days, the first mobile phone operator in Albania has launched a massive campaign where the "T" logo is shown.
Marketing Division Director says that the Deutsche Telecom Group brand will be present in Albania.
"It's the best telecommunication brand throughout the world. Being part of a European leader in telecommunication for integrated services, we will establish standards in the market with innovative products and services", Henri Vandre says.
The new brand is expected to be presented to the public by 23 July.
AMC was founded in 1996 as a state owned company. At that time, it used to offer services for contract customers only, mainly for high government official and business people. Its signal was limited to Tirana, Durres, in the airport and surrounding areas. IN 2000, AMC was acquired by the Greek group Cosmote and soon became a very popular mobile phone company spreading throughout the country. /ibna/