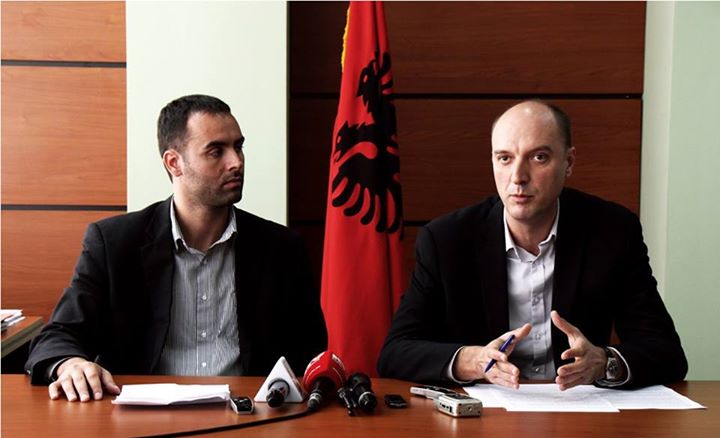 Pristina, October 16, 2013
Vice speaker of parliament of Kosovo coming from Self Determination, Glauk Konjufca along with the head of the parliamentary group of this party, Visar Ymeri, have objected to the arrival of the Serb Prime Minister, Ivica Dacic to Kosovo.
"Not even a week has gone by since Prime Minister Thaci met in Brussels with Ivica Dacic in the framework of the negotiations with Serbia which are not coming to an end. As it always happens with him, Prime Minister Thaci changed his words, gave up in front of pressure, deceived the people and broke his promise. After the agreement with the Prime Minister of Kosovo, the Serb Prime Minister is expected to visit Kosovo and to hold an electoral campaign within the territory of Kosovo", said Konjufca.
Meanwhile, Visar Ymeri said that the joint lists which were initially called Serbia List, formally changed the name to joint Serb lists, but the content remains the same. "They are being used to clear Serb war criminals and make them moderated politicians", said Ymeri. /ibna/