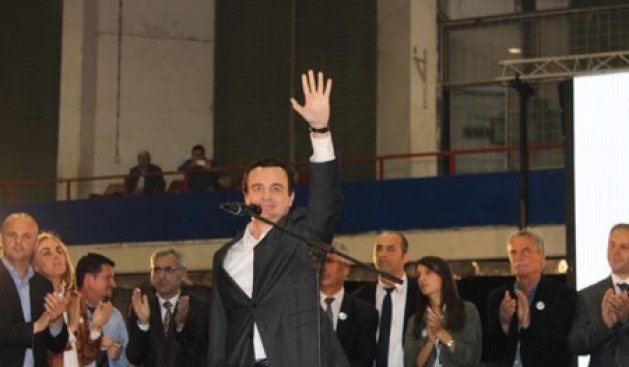 Pristina, November 1, 2013
Self Determination Movement has wrapped up its electoral campaign in Gjilan, where the chairman of this party, Albin Kurti said that it's now time for Gjilan to get rid of corrupt politicians and seek economic development. "Gjilan will be a commune of the citizens, because this town has become a symbol of the corruption of officials", said Kurti.
According to Kurti, Gjilan needs a different governing. "With the arrival of Self Determination in power, we will seize the wealth of the mayor of Gjilan, because he has been enriched in an unlawful way", said the head of Self Determination.
Meanwhile, the candidate of Self Determination for mayor of Gjilan, Ismajl Kurteshi has talked about the situation in Gjilan and the solutions that Self Determination offers for this commune. "In Gjilan we haven't had many investments and those few ones that have come, have not been made properly. The budget has been misused and Gjilan is now known as the commune with most debts. Corruption and nepotism have penetrated in every aspect of the institutional life", said Kurteshi. /ibna