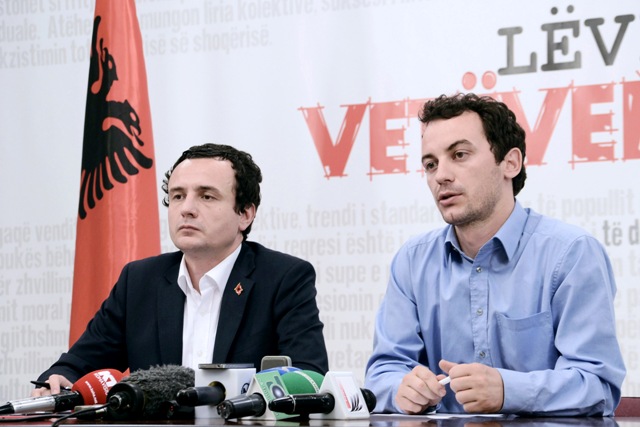 Pristina, June 18, 2013
Self Determination continues to object the agreement reached in Brussels. For this, this political party will hold this evening a protest in 27 towns of Kosovo, with the aim of objecting this agreement. On Thursday, the head of this political party, Albin Kurti has invited people to come out on protests. The protest will be held before the parliament of Kosovo because a special conference may be held with the scope of ratifying this agreement.
"This agreement has caused many damages. Through this agreement, Serbia is guaranteed the Association of Communes with Serb majority, the legalization of illegal and hostile structures and the division of part of the judicial system for the north. The association of communes with Serb majorities combined with the development fund for the north and with the promise that the funds from Belgrade will not be suspended, but will be made transparent, means territorial and political autonomy (for the communes of Serb majority)", said Kurti during a conference held on this occasion.
Kurti has also criticized the plan for the implementation of this agreement. "The implementation plan requires from all employees of Belgrade criminal structures to be offered amnesty, in spite of their actions so far. This means that the organizers of the ethnic cleansing of Albanians from the north of Kosovo in February 2000, are being offered an amnesty from the Justice system", added Kurti. /ibna/