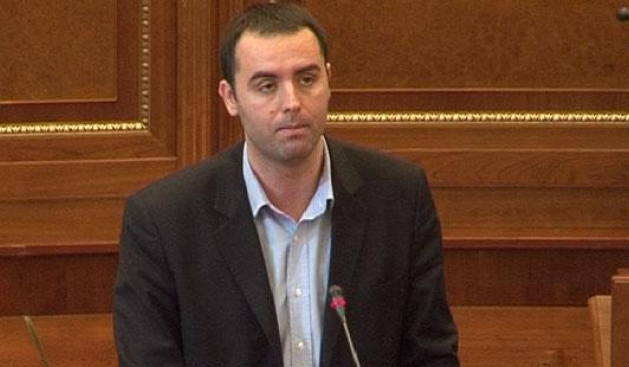 Pristina, May 16, 2013
The Self Determination MP, Glauk Konjufca has reminded his fellow MPs today that the known politician and intellectual Ukshin Hoti died 14 years ago. In parliament of Kosovo, Kofunjca called upon MPs to follow Hoti's advices.
"When you want to honor martyrs, it's easy. Work according to their ideals, for which they gave their life. When you want to honor Ukshin Hoti, there's no need to pointlessly glorify him. It's easier to follow his political advices than to shed tears of crocodile and act against his political lectures", said Konjufca in parliament.
Konjufca has also cited parts from the books written by Ukshin Hoti, comparing them with the current political situation in the country. "Ukshin Hoti said that during the decisive years '68, '89, '90, '98 and '99, the Albanian people, with its aspirations and honesty, have stood higher than the official politics. Unfortunately, this is true even today. This is the curse of the Albanian nation. The average nation stands higher than the average of the ambition and ethics of the official politics", said he.
According to Kofunjca, what's happening in Kosovo is what Hoti was worried about. "He has written: 'the political power cannot only serve to itself (except when it's generally deformed)'. This is what has happened today. Political power serves to itself", added the MP. /ibna/