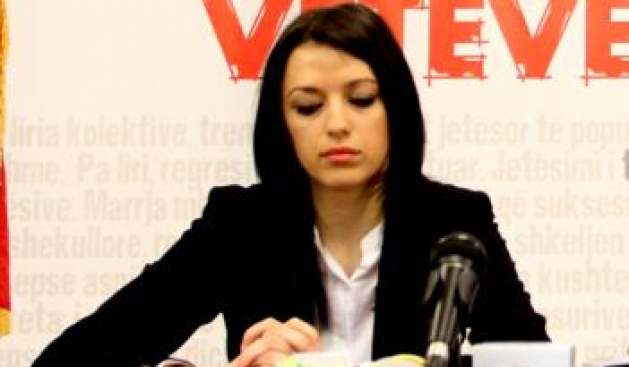 Pristina, June 10, 2013
Self Determination Movement has warned that it will send the bill for the ratification of the Brussels Agreement to the Constitutional Court if it's successfully ratified in parliament.
"This agreement is anti-constitutional in all its content", said the MP of Self Determination Movement, Albulena Haxhiu.
Meanwhile, the Bill and the implementation plan are expected to reach parliament on Tuesday.
The MP of the Democratic League of Kosovo, Arben Gashi is against the idea of sending the bill in parliament for ratification. "This bill has many flaws in all its annexes", said Gashi.
Meanwhile, the deputy Prime Minister of Kosovo, Hajredin Kuci has defended the bill. "A part of the security structures that operate in the north will be part of the institutions of Kosovo. There's no room for 800 members, but 150 members will be part of the institutions of Kosovo", declared Kuci.
Kuci said that June 15 is the last deadline for the solution of the issue of two salaries that the inhabitants of the north must receive, adding that July 15 is the last deadline for the dismantling of all illegal structures. Kuci stressed that there will not be an amnesty for criminals, but only for those who have worked in the administration of the north. He has taken the example of the head of a commune and a murderer, saying that only the head of the commune should benefit from the amnesty. /ibna/