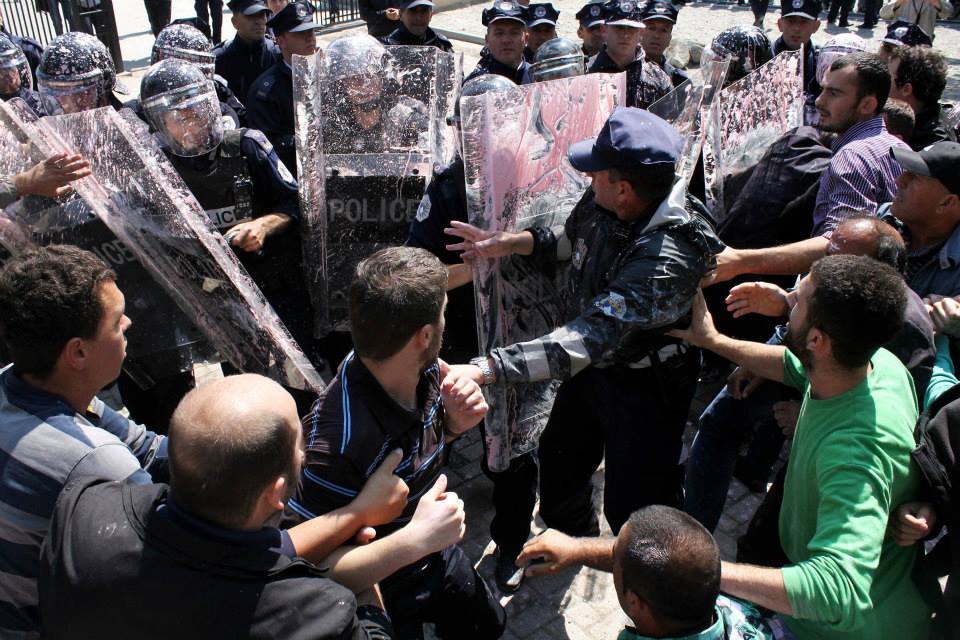 Pristina, June 28, 2013
Self Determination Movement has reacted today against the declarations issued by the US Embassy, government of Kosovo and several political subjects which have considered yesterday's protest of Self Determination as violent.; They have invited whoever is in possession of material to make them public in order to prove these claims.
"So far we have heard accusations addressed against Self Determination on the violent acts that we have allegedly perpetrated. These accusations were initially launched by the US ambassador, Tracey Ann Jacobson and continued with MPs in parliament and the press release of the government. We invite all of them, including police and media which have participated in yesterday's demonstration to publish all footage, photos and every other material that shows these violent acts", states the press statement of Self Determination.
According to SD, such declaration consists on intentional defamation against SD.
"Every declaration without proofs is defamation, unacceptable and childish. One thing must be grasped: protests and peaceful active engagement against injustice form the foundation of democracy, while defamation, lying, abuse with the state administration against protestors are part of oppression", continues the statement. /ibna/