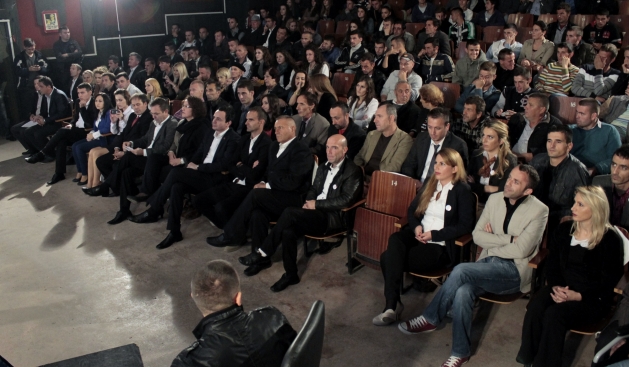 Pristina, October 8, 2013
Self Determination Movement has held an electoral meeting in Drenas, where it has promised the accommodation of 200 homeless families in this town. Leader of this party, Albin Kurti said that this commune is plagued by crime, poverty and corruption. "Drenas and its people deserve a lot more and are entitled to much more", said Kurti. He promised that there will be no homeless families and that there will be at least one person employed in every household.
Kurti has also talked about the privatization of "Ferronickel" located in this town. "Pollution from Ferronickel, which has been sold for only 30 million Euros, whilst the annual profit is much more higher, is under every tolerable standard in terms of the protection of environment, but with the governing of SD, we will not allow for such pollution to take place, while the sale will be reviewed and corrected", said Kurti during the meeting in this town.
Meanwhile, the candidate for mayor of Drenas, Rifat Demaku talked about the current level of governing in this town. "Self Determination is the alternative which guarantees the solution to problems, because our alternative creates more new jobs, better quality of education and health and the improvement of basic infrastructure", said he. /ibna/