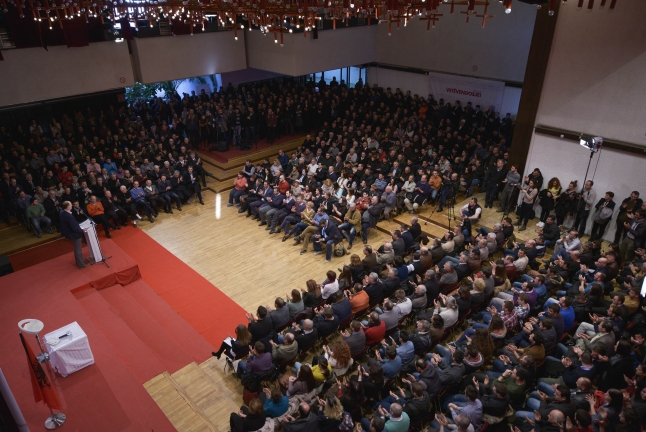 Pristina, February 16, 2015/Independent Balkan News Agency
By Elton Tota
The candidate for chairman of Self Determination Movement, Visar Ymeri has presented his plan on Sunday for the next three years.
During the presentation of his candidacy, he said that he will follow the path of the current chairman, Albin Kurti for a different Kosovo.
"It's imperative for us to mobilize the poor and unemployed, but also workers who are exploited. We must make them take on the streets. Our presence in the parliament of Kosovo and local government, will be the voice of this suffering Kosovo", said he.
According to him, Self Determination will continue to expand its independent political ideas. He also said that the state sovereignty is not achieved by denying.
"The constant negotiations and concessions to Serbia are denying the Republic. The entire state of Kosovo has been mobilized for the negotiations. Republic of Kosovo must be a country that uses dialogue for its interests and reciprocity. Those who govern Kosovo are doing the opposite, they're using dialogue to serve Serbia's interests. This damages public interests. Self Determination will never agree with this", said he.
Ymeri has also talked about Albanians outside the borders.
"In Macedonia, Presevo, Medvegj and Bujanovc and in Montenegro, Albanians  today are discriminated and oppressed, in education, employment, health and culture. It's the duty of the Republic of Albania and that of Kosovo to defend these Albanians and their rights. We will continue to be on their side and continue our cooperation with them, in order to help them strengthen", said Ymeri. /ibna/