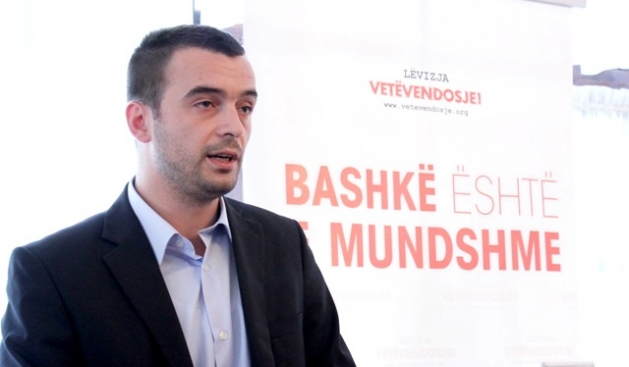 Pristina, October 11, 2013
Self Determination Movement has continued its electoral campaign in Prizren. The candidate of this movement for mayor of Prizren, Arber Rexhaj has met with residents of "Dardania" quarter, where he has declared that Self Determination is the last hope for a positive change of this town and the country.
"The government has nothing left but to rig the elections. The vote of the citizens will give to it its final blow and will give way to the arrival of the power of citizens. SD is not only the last hope, but it's the only hope to take the commune of Prizren out of this situation. Through justice, equality and solidarity, we will engage for Prizren to be returned to its citizens", said Rexhaj.
Meanwhile, the lawmaker of Self Determination, Rexhep Selimi said that change has started all over Kosovo.
"People are now convinced that the reconfiguration of the political scene in Kosovo is necessary. This is why we invite you to respond to our call to make the big change which starts from the quarters, villages, communes up to the central government. Time is working in favor of Self Determination", declared Selimi. /ibna/