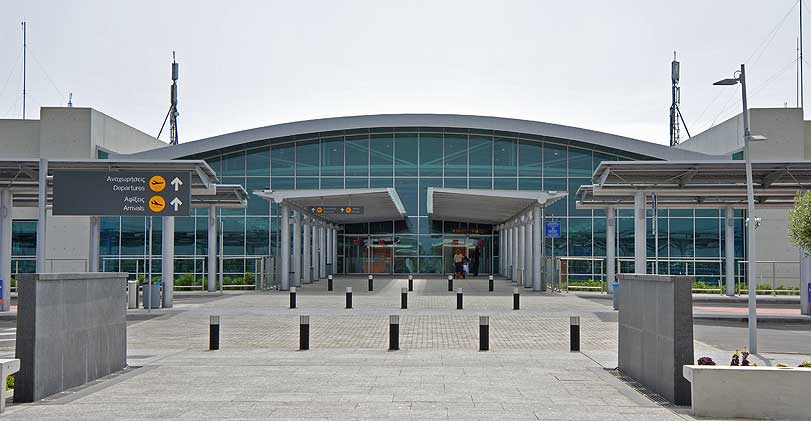 Nicosia, November 24, 2015/Independent Balkan News Agency
By Kyriacos Kyriacou
Six French passport-holders (five Turkish nationals and one Algerian), aged between 25 and 32, detained at Larnaka airport since Saturday night in connection with Islamist ties, are expected to be sent back to France.
According to information, the six arrived on flight from Basel in Switzerland and raised the suspicions of airport immigration officials when they said they had come to Cyprus as tourists for four days.
Authorities who checked with Interpol and Europol, said three of the men, the Algerian and two of the Turks, are suspected to have ties to "Islamist networks".
Minister of Justice Ionas Nicolaou stated that Cypriot authorities are continuously cooperating with other countries while security measures in airports and ports of the Republic are being intensified.
According to information, the Turkish occupied part of Cyprus is used by European Islamic extremists as a pathway to join ISIL forces in Syria.
French aircraft to use RAF base
In the meantime, British Prime Minister David Cameron announced from Paris that he has offered the French the use British military bases in Cyprus.
The announcement cause reaction to Cypriot political parties AKEL (left wing) and Green party, who expressed concern for the development.
Following Cameron's announcement, the British Ministry of Defence (MoD) has issued a statement clarifying that the French aircraft operating against 'Islamic State' forces in Syria and Iraq will be allowed to use the RAF Akrotiri as a "diversionary runway" and not to launch strikes.
In its statement the MoD describes the offer as an "act of solidarity" and explains that under the agreement "the French will not be launching strikes from RAF Akrotiri against ISIL but it could be used if a diversionary runway is required for any reason." The offer, says the MoD, has been strongly supported by UK, Cypriot and French governments.
The French fighter jets have already started using the aircraft carrier Charles de Gaulle to launch their strikes.
The UK Defence Secretary Michael Fallon said: "This offer is another demonstration of our solidarity with our French allies. It is right that we do all we can to help them hit ISIL harder. Meanwhile, we will continue to strike this vile organisation in Iraq and build the case for extending those strikes to Syria".