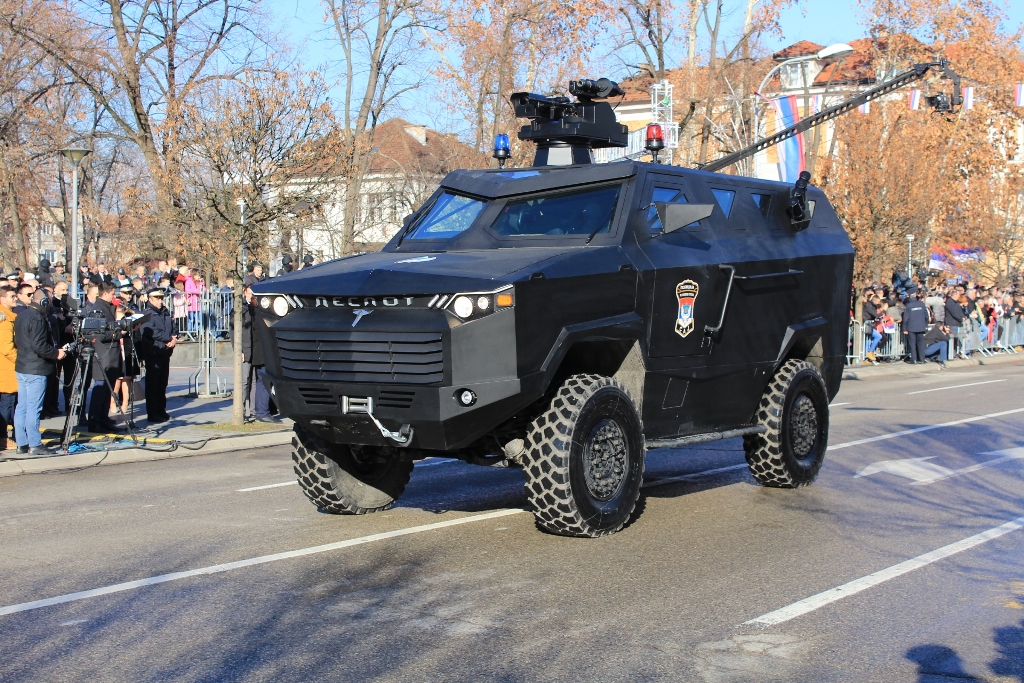 Prije skoro godinu dana, bivši predsjedavajući Predsjedništva BiH, Bakir Izetbegović, izjavio je da je Federacija BiH razvila vojnu industriju i ta izjava izazvala različite reakcije, posebno u Republici Srpskoj.
– Napravićemo pokretnu haubicu, već smo napravili pušku, pokrenućemo proizvodnju bespilotnih letjelica, zaokružiti proizvodnju svake vrste municije. Učinit ćemo to za tržište, ali i za svaki slučaj," rekao je Izetbegović.
Istina je da nekoliko tvornica u tom bosanskohercegovačkom entitetu radi na proizvodnji raznih vrsta oružja, a veći dio odlazi na izvoz. To znači da se oružje proizvedeno u BiH može naći u raznim dijelovima svijeta, na različitim bojištima.
Prema službenim podacima, BiH je 2018. godine izvezla više od 5 360 tona raznog oružja, municije i dijelova za oružje. Sve fabrike ove vrste u državi zaradile su 205.070.665 KM (oko 102 535 332,5 eura), ali nema podataka podijeljenih po entitetima, Federaciji BiH i Republici Srpskoj. Najveća količina oružja izvezena u Saudijsku Arabiju, Tursku, Afganistan, Egipat, SAD, Bugarsku, Hrvatsku, Srbiju itd.
Nedavno je Republika Srpska takođe objavila da proizvodi oružje, ali ne toliko koliko Federacija BiH. Na paradi za Dan Republike Srpska, 9. januara, u Banja Luci je javnost mogla da vidi DESPOT, višenamjensko vozilo proizveden u Tehničko-remontnom zavodu Bratunac (TRB). Rečeno je da je DESPOT još uvijek u fazi razvoja, ali je uprava fabrike uvjerena da će vozilo privući pažnju na Međunarodnoj izložbi i konferenciji u Abu Dhabiju 17. februara.
Nezvanično, TRB će na istoj izložbi predstaviti  pištolj "Vampire", koji inženjeri TRB-a već nekoliko godina razvijaju.
"Pištolj ima sve što moderno oružje mora imati; dizajn, preciznost. Njegove mogućnosti su ispaljivanje 100.000 metaka," izjavio je medijima konstruktor projekta" RS9 "Vladimir Popović.
Kako su oboje, DESPOT i Vampire, još uvijek "napola tajni projekti", prema riječima funkcionera, već postoji veliki interes stranih zemalja za proizvode TRB. Fabrika će uskoro otvoriti novi pogon i zaposliti 50 novih radnika. Tokom nedavne posjete ministra privrede Republike Srpske Vjekoslava Petričevića, Izvršni direktor TRB-a Marko Mrkajić kazao je da je u posljednje četiri godine u proizvodnju uloženo deset milona KM (oko pet miliona evra), otplaćeni su svi naslijeđeni dugovi prema radnicima, a plate se redovno isplaćuju.
"Tehnički remont zapošljava 200 radnika, a u prvoj polovini ove godine planirano je otvaranje novog pogona u kojem će biti zaposleno više od 50 radnika," rekao je Mrkajić.
Komandant EUFOR-a, general-major Martin Dorfer, i mali tim EUFOR-a iz baze Butmir, takođe  obavili inspekciju fabrike, u skladu s izvršnim mandatom EUFOR-a.
Mladen Dragojlović