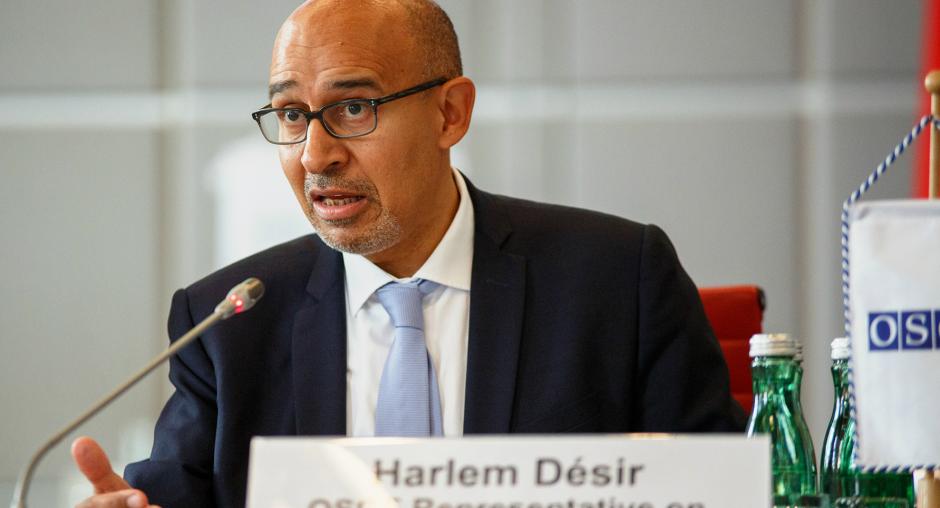 The OSCE Representative on Freedom of the Media, Harlem Désir, published today a legal review of the Montenegrin Electronic Media Law, upon request by the Ministry of Culture.
The Office of the OSCE Representative on Freedom of the Media commissioned an expert analysis prepared by Professor Dr Sandra Bašić-Hrvatin, a well-known media expert in Montenegro and the wider region. The current law was analysed and compared with OSCE commitments, the EU Directive on Audio-visual Media Services and Council of Europe recommendations.
"These joint efforts with the Ministry of Culture are crucial for the promotion and support of freedom of the media in Montenegro. It is of utmost importance that the legislative framework is in line with the highest international standards", Désir said.
With regard to the Public Broadcasters, the analysis argues that public broadcasting services need both structural and editorial independence, as well as freedom from political interference, in order to function effectively. Among other things, the review recommends that the establishment of the local broadcasters should fall under the responsibility of the Agency of Electronic Media (AEM).
Special emphasis is placed on the licencing process, in particular, the criteria for providing licenses, which should be clearly set out in the law.
The analysis underlines that the supervisory role regarding the Electronic Media Law should be given exclusively to the AEM, which would ensure more efficient supervision of the implementation of the law.
The analysis also highlights that the law contains mechanisms preventing conflicts of interest among the AEM Council members. However, it raises a concern about the fact that the new Law on Public Administration links the AEM to the Government.
"It is necessary that the process of amending the law is inclusive and widely debated with all relevant national and international media stakeholders. My Office will continue providing further assistance and support to the authorities in this endeavour", the Representative concluded./ibna