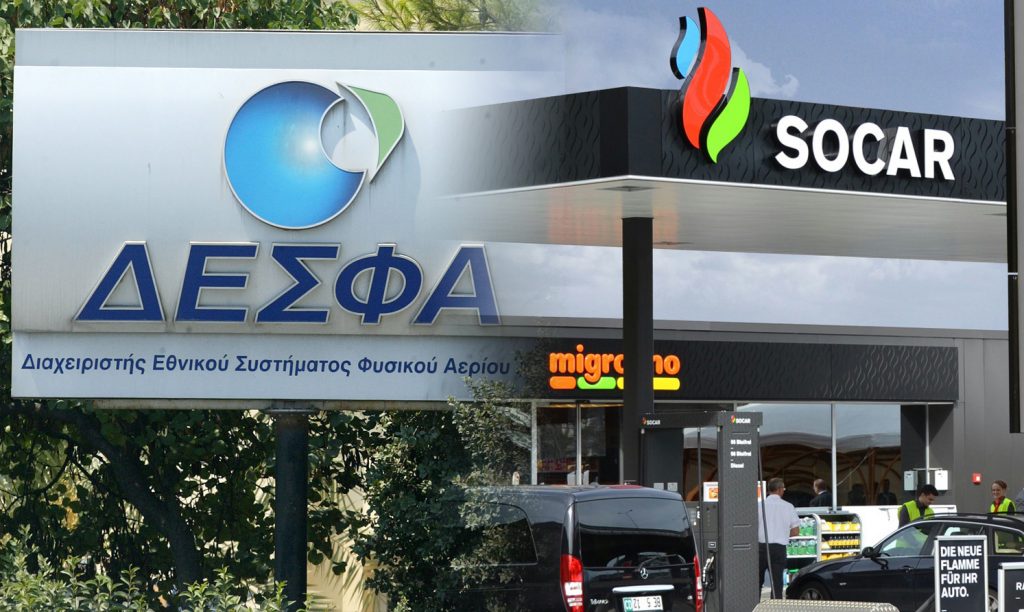 Government negotiations between the Azeri natural gas company SOCAR for the privatization of Hellenic Gas Transmission System Operator (DESFA) proved to be fruitless on Wednesday.
Greece's environment and energy ministry on Wednesday officially announced the collapse of talks with Azerbaijan's energy giant SOCAR for the sale of DESFA, ending a 3.5-year effort to privatise the gas grid operator.
According to sources, the Greek government will decide the next steps collectively in the coming week, taking into account the fact that DESFA's privatisation is a prior action required under the memorandum.
This leaves the possibility open for a new privatisation tender, since during the previous tender process several European companies had shown a strong interest in DESFA.
The completion of the previous tender "stumbled" on objections raised by the European Commission's competition directorate, which stated that SOCAR's stake in DESFA should be under 50%, rather than the 66% package of shares originally on offer. This demand was met by the Greek side but SOCAR then demanded to pay a lower price, not its original offer of 400 million euros, due to legislation that reduced the operator's revenue.
The Energy Ministry's announcement states:
"In recent months, the government was in constant discussions with SOCAR and Snam representatives for the sale of 66% of DESFA. The discussions were constructive. However, the proposal put on the table on the part of the prospective buyers concerning the impairment of the price (repayment in instalments), was legally impossible and would cancel the competition.
According to the ministry's announcement, it had looked at alternative proposals suggested by the prospective buyers for improving the value of the offer through guarantee mechanisms but these also proved impossible to implement under Community law. "The government's proposals sought to improve the financial position of the company, on the basis of increasing the recoverable difference of past years in the framework of existing legislation. These proposals were not accepted, with the result that the talks were concluded," it said./IBNA