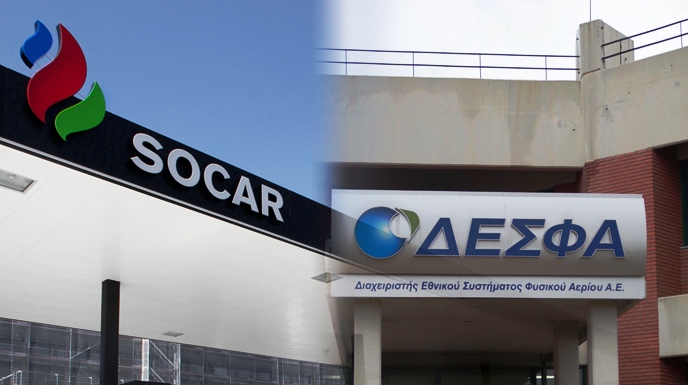 Athens, August 13, 2015/ Independent Balkan News Agency
By Spiros Sideris
The course of the acquisition of administrator Greek DESFA pipeline system from the Azeri Socar, but also the construction of the pipeline South Corridor TAP (in the company of the last Socar participates with 20%), were the discussion topics at the introductory meeting that had Wednesday the Minister of Productive Reconstruction, Environment and Energy Panos Skourletis with the CEO of SOCAR Energy Greece SA Anar Mammadov.
As was mentioned, regarding the case of the sale of DESFA to Socar are pending the decisions of the competent Directorate of the European Competition Commission, while on his part the minister highlighted the positive attitude of the Greek Government on the energy cooperation between the two countries.
In order for the European Competition Commission to give the green light for the sale of DESFA to Socar, it asks the reduction of the sale package from 66% originally to 49%.
The remaining 17% should be allocated to a third party group or groups.
Also, because the Socar is a gas producer, the EU asks to be subjected to the constraints of the EU third energy package, with regard to independence of the gas transmission network (DESFA) from the "new parent company" Socar.
The European plan provides for the separation to become in the ITO model (Independent Transmission Operator-of Independent Transmission Operator), which means that if the Azeris acquire 49%, they would not have a say in the management of DESFA, only one seat on the supervisory board of the Managing Authority.