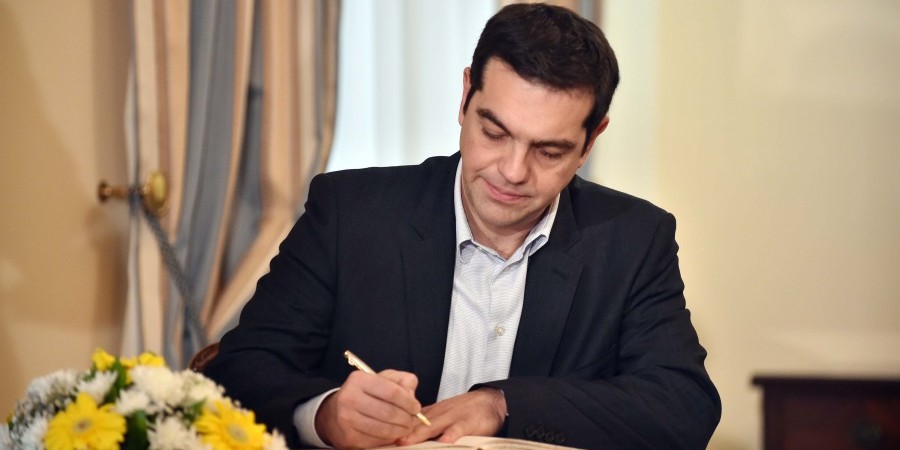 Athens, September 23, 2015/ Independent Balkan News Agency
By Spiros Sideris
After the win of Alexis Tsipras in Sunday's elections,  a Greek exit from the eurozone seems realistic, but the president of SYRIZA is not responsible for this, notes the magazine Der Spiegel.
The probability of a grexit increased after the elections in Greece rather than dropping, estimates the German magazine, but adds that it depends on factors that are not under civilian control.
The real danger will not come from whether Tsipras refuses to implement some of the reforms, but from the economic logic of the same economic adjustment.
The economic situation in Greece has deteriorated since July, while Athens will not be able to fulfill the program's objectives because quite simply they can't be fulfilled, says the Spiegel.
If the economic performance of Greece drop this year by 1% or 2%, then so too will tax revenues. Under the programme, the Greek government, apart from the agreed austerity measures, it is obligated  to make additional cuts in order to achieve its objectives. This will have further impact on the country's economic development.
Given, therefore, that the Greek economy has already shrunk by 30% and the situation in the country has worsened in recent months, it seems doubtful that the objectives of the programme will be achieved, estimates the magazine.
For these reasons, the intention or otherwise of the Greek government to implement the measures does not play that important a role to put into question the stay of Greece in the eurozone.
As grexit does not seem unlikely, perhaps the Greek Government accepts the logic of an austerity program and proceeds down this path, which will prolong the recession in the country by three, four or five years.
The other alternative is for Greece's creditors to give more money, although this scenario seems less likely, explains the Spiegel.
Perhaps the creditors might agree to pay more money to Greece or the Greeks will accept this vicious economic cycle forever. Perhaps both. But the stay of Greece in the euro zone depends on whether at least one of these speculations will be verified, concludes the Spiegel.