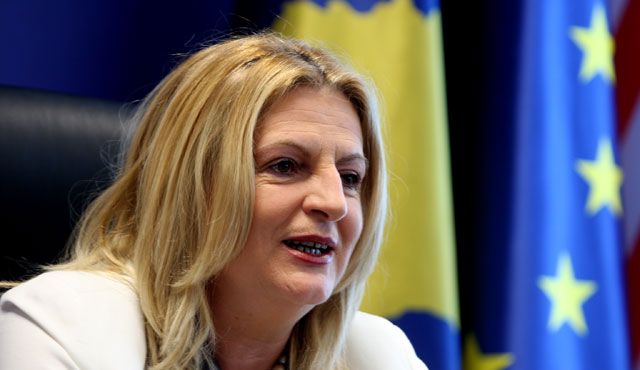 Pristina, June 26, 2013
Deputy Prime Minister of Kosovo, Edita Tahiri said today that natural resources and state assets of Kosovo, including the hydro power plant of Ujman (Gazivoda), are under the sovereignty of the Republic of Kosovo. According to her, these assets have been even confirmed by the International Justice Tribunal.
"Serbia must get out of surrealism and accept the reality of the independent and sovereignty of Kosovo, and it must comply with the agreement reached between Serbia and Kosovo for the normalization of neighboring relations in line with Euro-Atlantic principles", said Tahiri.
Tahiri has invited Serbia to respect good neighboring relations and European standards in relation to Kosovo and stop any type of illegal intervention in its domestic affairs. /ibna/