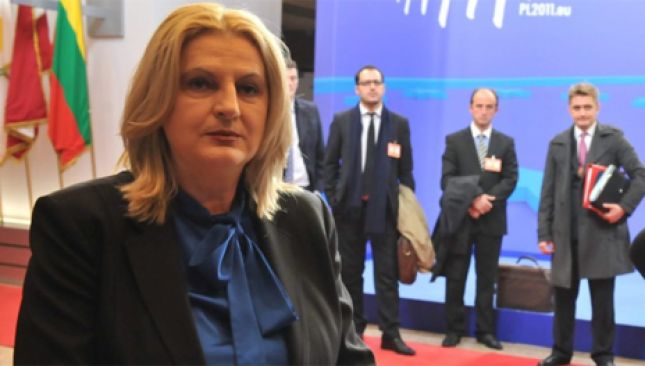 Pristina, July 2, 2013
Deputy Prime Minister of Kosovo, Edita Tahiri, which is in Brussels along with Besnik Berishaka, head of the Electronic and Postal Regulatory Authority held a bilateral meeting with representatives of the European Union on telecommunication, Pierre Mirell e and Nicolas Cendroeicz from the Directorate for Balkan at the European Commission.
"During this meeting we discussed about the possibilities of harmonizing the positioning of the parties on issues that relate to telecommunication. Following a thorough analysis which has lasted over two years, the talks focused on the positioning of the parties about open issues", states the press release of the Government of Kosovo.
Tahiri said that Serbia must give up from the licensing of a Serb operator, as this must go through an international tender.
Tahiri said that the agreement about the issue of the country telephone code for Kosovo with ITU, marks important progress in the talks about the telecom, but in order for Serbia to agree, it should give up on its demands which are against the laws of Kosovo, stressing that their demand for licensing of a mobile operator has been refused because an international tender is required on this issue.
Tahiri has expressed the readiness of Kosovo to continue its efforts to reach an agreement, insisting that European principles of the liberal market and free competition are values of the economy of Kosovo and that an agreement may be reached for the telecom by complying with these values. /ibna/