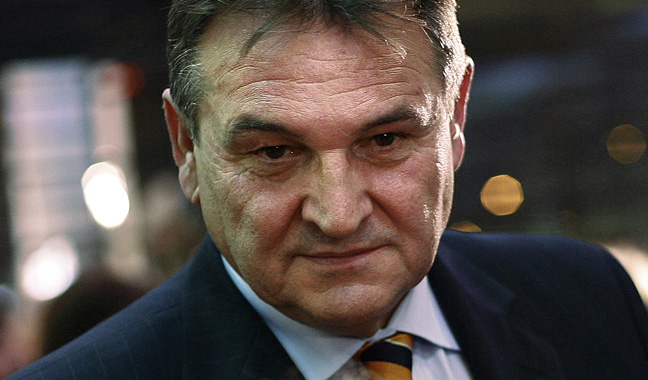 By Natasa Radic – Zagreb
The former Deputy Prime Minister Radimir Cacic arrived earlier this week to Zagreb Remetinec prison to serve his prison sentence of 22 months. He was sentenced for causing a traffic accident in Hungary that killed two people. Cacic was convicted in Hungarian court and the sentence was confirmed by the Croatian judiciary. After 11 months he can be released on parole.
Cacic was the first high-ranking official from the SDP government led by Zoran Milanovic and his political position was the one of a decision maker in the fragile field of the economy and investments. Many analysts considered him as the shadow prime minister who was deciding upon the major economic issues. He was accompanied to Zagreb Remetinec prison by his lawyer Rajko Mlinaric, who told reporters that the former deputy prime minister arrived in prison "to solve one stage of his life in connection with the judgment that was made." His client is an as optimistic person, as he sadi, who at the same time thinks very realistically in the current situation. Radimir Cacic has passed without stopping near the gathered reporters, and just before entering he gave them the short wave with his hands.
-I am a legalist and legitimist. No matter what you think of the verdicts, the punishment prescribed is to be implemented and there is no doubt about that. I've never done anything dishonest. Therefore, in this sense I'm completely calm – said Cacic for Media service radio network.
Now Radimir Cacic will receive the  socially diagnostic evaluation, after which he will be sent to serve his sentence in a Croatian prison with the semi-open arrangement.
When he was convicted for causing a traffic accident with two persons killed in Hungary, Cacic resigned from the Deputy Prime Minister and Minister of Economy position and requested the possibility of serving the sentence in Croatia.