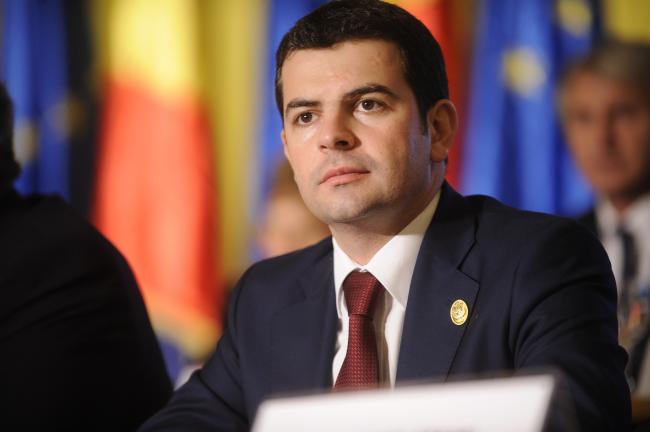 ADLE co-chair, deputy premier Daniel Constatin has all bank accounts garnisheed by the National Agency for Fiscal Administration (ANAF).
The action is to recover part of the prejudice in the file where tycoon Dan Voiculescu (Daniel Constantin's former party chief) has been sentenced to 10 years in prison for damaging the Food Research Institute (ICA).
"The accounts are garnisheed within the investigation in this case, but we cannot reveal the sums that have been seized," ANAF representatives said.
Daniel Constatin, currently deputy premier and Environment Minister, must return the money that Dan Voiculescu lent to him.
During 2007-2008 Daniel Constatin borrowed EUR 295,000 from Voiculescu. More precisely, he borrowed EUR 100,000 in 2007 payable in 2016, while in 2008 he took another EUR 195,000 payable in 2017.
In his wealth statement Daniel Constantin says that he borrowed EUR 295,000 from Dan Voiculescu in two tranches that were to be gradually returned.
It's not clear how much money has Constantin to give to Voiculescu, the court has to decide that. That's why ANAF opened a case at Buftea Court.
The tax revenue body asks for this money to be paid to the state, as the prejudice in the ICA case, namely EUR 60 M, has not been fully recovered./IBNA
Source: romaniajournal.ro