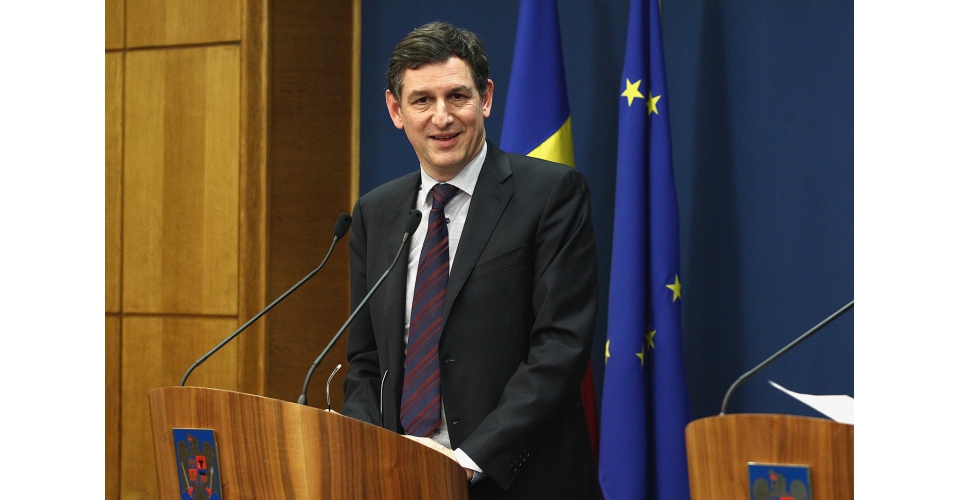 Bucharest, September 7, 2016/Independent Balkan News Agency
Romania is keen on strong German investment presence in strategic fields such as transportation, agriculture, regional development and tourism, and also keen on promoting Romanian products on German markets, Deputy Prime Minister and Minister of Economy Costin Borc told a Romania – North Rhine-Westphalia Economic Forum in Dusseldorf on Tuesday.
The Romanian minister also met with Prime Minister of North Rhine-Westphalia (NRW) Hannelore Kraft, representatives of the IHK Dusseldorf Chamber of Commerce and Industry and of big German companies. He also held talks with German investors at the Romania—NRW Economic Forum and suggested opening a Romanian market place at Metro cash and carry shops to promote Romanian products on the German market.
In a press statement to AGERPRES, Economy Minister Borc is quoted as expressing during his talks with PM Kraft interest in expanding cooperation in terms of establishing a dual education system in Romania, by introducing effective vocational training and market integration of young labor force, including to the benefit of German companies that are planning to start or expand operations in Romania.
The Romanian minister also introduced the forum participants to investment opportunities in Romania, as German companies have become more and more significant of the local market.
Germany is Romania's first trading partner and ranks third in terms of foreign investment in Romania. NRW is the strongest German land as far as economy is concerned; it has the most developed industry sector in Germany, the strongest industrial area in Europe and also includes Ruhr, the most industrialized region in Europe.
According to the statement, Romania is keen on a strong German investment presence in strategic areas such as transportation (road, railway and airport infrastructure), agriculture, regional development, research and innovation, tourism, environment.
Germany is also Romania's most important trade partner; bilateral trade amounted to 10.78 billion euros worth of Romanian exports to Germany in 2015 (19.7 percent of the overall exports) and 12.48 billion euros worth of imports from Germany (19.8 percent of the overall imports).
Trade between the two countries has improved during the past few years, as exports increased by over 6 billion euros in 2007-1015, while imports followed the same trend with a 5-billion-euro growth.
At the end of 2014, German direct investment in Romania amounted to 7.5 billion euros, 12.4 percent of the overall foreign direct investment.
Germany ranks third among foreign investors in Romania, after the Netherlands
Source: Agerpres