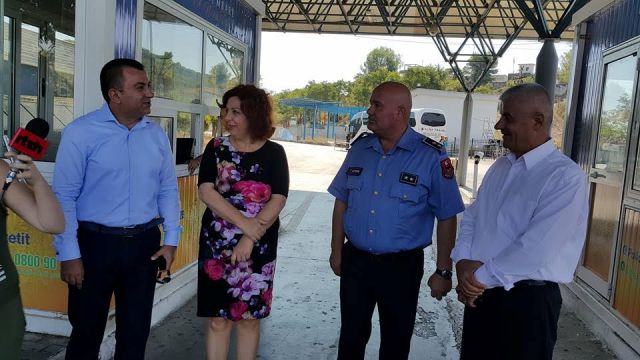 Tirana, 10 August 2015/Independent Balkan News Agency
Deputy Interior Minister of Albania, Elona Gjebrea held a visit today in the border crossing point of Kakavija where she contacted with police authorities with the scope of inspecting the measures being applied for the prevention of asylum seeking in EU countries. Following the inspection, Gjebrea reiterated her appeal for Albanian citizens to give up on their adventures of seeking asylum in Germany or in other Shenghen countries, as "they have no chance". Gjebrea underlined that 5 planes are expected to arrive during the month of August with Albanian nationals who have sought asylum in Germany or other EU countries.
"I would like to send an appeal for Albanian citizens, in order for them not to undertake any adventures to seek asylum, as they have no chance. German authorities and Albanian authorities have made it well clear that all asylum seekers will be repatriated.
We have two planes which have repatriated several Albanian citizens and another five will arrive in August.
German authorities are also envisaging strong penalties. We're also cooperating and discussing with the respective authorities and it's very clear that Albanian nationals have no chance of gaining asylum in Germany", Gjebrea said. /ibna/