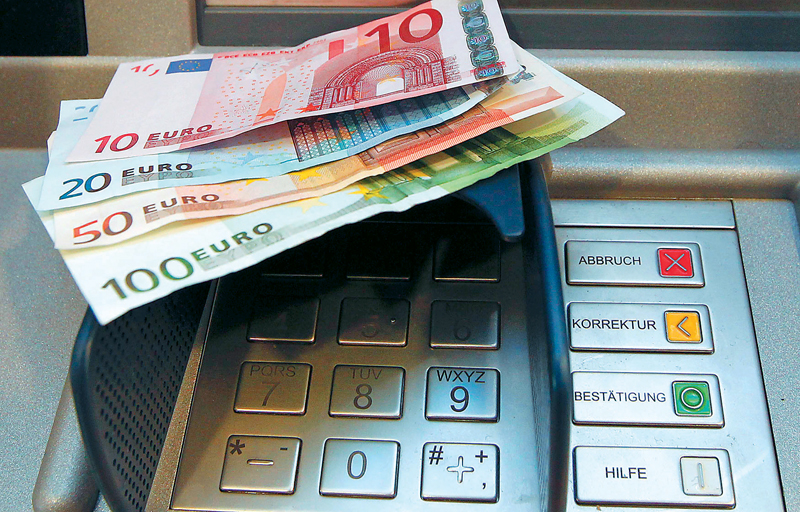 Athens, February 27, 2015/ Independent Balkan News Agency
By Spiros Sideris
Significant outflow of deposits, over EUR 12 billion, was observed in January, increasing pressure on banks' liquidity. However, last week there is strong evidence that they are taking the road back, with a banker stating yesterday, Thursday, to Reuters that after obtaining the four-month extension of the loan agreement, within two days returned to the Greek banks over EUR 850 million worth of deposits.
"Approximately EUR 700 million returned on Tuesday and more than EUR 150 million on Wednesday", said the banker, who spoke anonymously the agency. For a deposits return "wave" spoke on Wednesday Finance Minister Gianis Varoufakis.
However, with the amount of deposits having subsided significantly, the Governor of BoG Giannis Stournaras, rings the bell, and calls for immediate implementation of the agreement with the partners, which, as Daghi said will reopen the "tap" of bank funding from the Eurosystem.
According to figures from the European Central Bank, deposits in January appear lower by EUR 12.16 billion and stood at EUR 155.36 billion.
The governor of the Bank of Greece referring on Wednesday to the phenomenon he observed that banks liquidity is under pressure.
As noted, the balance of deposits is now significantly smaller than that which existed before the crisis, while the banks do not yet have access to the money markets. Following the latest decision of the ECB Governing Council to exclude from the eligible collateral securities issued or guaranteed by the Greek Government, the value of the securities in the portfolio of Greek banks that are eligible for funding from the Eurosystem has been severely curtailed.