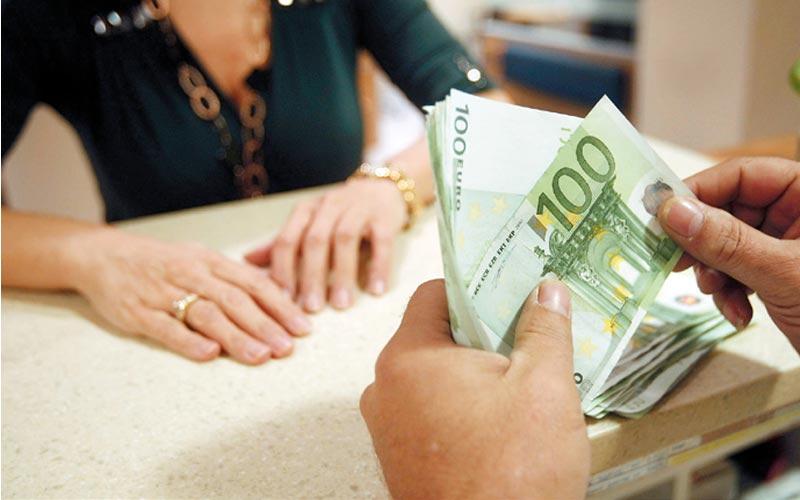 By Spiros Sideris – Athens
According to estimates of bank executives, Greece will return to positive growth, credit expansion of banks will increase and particular in housing, and the same goes for consumer credit. At the same time, there was an increase in the deposits of businesses and households, since in August reached EUR 164.23 billion.
For the first time since the crisis, according to estimates of bank executives, there is considerable demand for housing, but also for consumer loans, which basically was almost "frozen" in previous years.
As reported last week, in the conference on developments in the property market, the general manager of retail banking at "Ethniki Bank" Nelly Jakou, since May of this year there has been a steady growth in housing faith in "Ethniki", which reached its peak in September.
During the second half of this year and the first half of 2015, "Ethniki" has scheduled to give mortgage loans totaling EUR 250 million. Moreover, as noted in recent analysis of Alpha Bank, the recovery in 2014 and the strong growth of the economy in 2015 are supported by the expected conversion to a positive sign of the general banking credit to the private sector of the economy in the first quarter of 2015.
The bank credit growth dropped by -3.5% in August 2014 (from -3.7% in July 2014). However, the decline in total credit expansion, taking into account the financing of large companies with the issuing of corporate bonds, is already much lower and contributes to the gradual strengthening of liquidity in the economy as a whole.
To the increase in credit growth, according to estimates by Alpha Bank, from the first quarter of 2015 is also expected to contribute substantially the observed steady reflow and growth of private deposits in Greek banks, which continued from February 2014 and which accelerated in August 2014. If this trend is not disturbed unnecessarily, it is estimated in the analysis, then it is certain that the bank credit expansion can again be a key factor in the financing of healthy enterprises, especially SMEs, but also of households and be growth factor of the economy in 2015.
In particular, deposits of businesses and households rose again to EUR 164.23 billion in August 2014, from EUR 163.22 billion in July 2014, EUR 163.06 billion in June 2014, EUR 162.1 billion in May 2014, EUR 161.03 billion in January 2014 and EUR 163.25 billion in December 2013. T
Therefore, deposits have increased in August 2014 by 1.25% year on year and 0.62% on a monthly basis. The increase of deposits has already led to a drastic reduction in funding for Greek banks by the ECB, while it is expected to contribute to the increase of bank lending to businesses and households from early 2015.