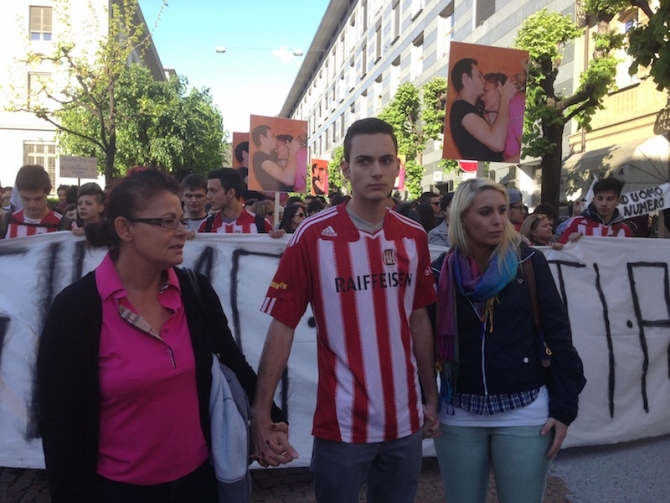 Pristina, May 19, 2013/Independent Balkan News Agency
By Elton Tota
Swiss authorities of the canton of Ticino have decided to deport a young man, Arlind Lokaj, to Kosovo. But, a medical certificate which indicated his weak state of health, has postponed the deportation. This subject has triggered debates and protests in Switzerland.
Hundreds of young people have marched in Bellinzona against the deportation of Arlind from Switzerland. Some of the slogans of the protests were: "Arlind is one of us", "Keep your hands off our Arlind" and so on.
MPs say that the deportation must be made. Massimiliano Robbiani, MP for the constituency of Ticino, has reacted by demanding the reexamination of the decision to postpone the deportation.
Robbiani has made this appeal after seeing a photo of Arlind on a horse. Robbiani has posed a question: "How is it possible that a boy who is not in a good health mount a horse?"
He also added: "Even if it's true that Arlind doesn't feel well, this is not a reason for him to continue and stay in Switzerland, as  he can continue his treatment in Kosovo".
Arlind managed to escape deportation, as at the last minute, a certificate was presented to the authorities, showing his problematic state of health and the need for a treatment in Switzerland. /ibna/