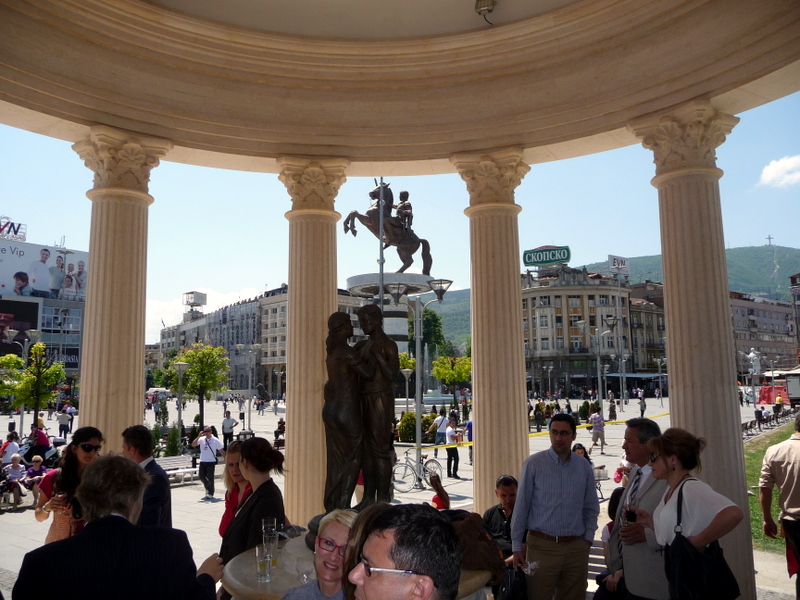 Skopje, February 28, 2014/Independent Balkan News Agency
By Naser Pajaziti
In its recent reports on human rights in former Yugoslav Republic of Macedonia, the US Department of State has raised its concern over the state of human rights.
The main problem identified by the report relates to the fact that the government doesn't respect human rights and that it hasn't determined a clear line between state activities and political activities.
According to the report of the American government, the judicial system is politically influenced, it's inefficient, corrupted and trials take a very long time.
Another concern relates to human rights in the prisons of the country, where the reports states that police and prison guards physically maltreat inmates and a part of prisons and mental health institutions are overpopulated.
The report also highlights the relations between Albanians and Macedonians, stating that these relations are often tense.
"Several incidents increased tensions between the two large communities. Ethnic Albanians continued to complain about the unequal representation in the ministries of the government and public institutions, although Albanian ethnic representation is growing", states the report.
According to the annual report of the Ombudsman, ethnic minorities, excluding Serbs and Vlachs, were underrepresented in the public sector and state institutions, including military, police, intelligent services, courts, national bank, customs services and public enterprises, in spite of the efforts to recruit qualified candidates from minorities. Even ethnic Turks have complained for discrimnation.
The Roma community is also at the focus of attention. This community complains about the fact that it's restricted from moving abroad and seek asylum.
In the part named "Political prisoners and detainees", the report mentions the case of the journalist Tomislav Kezharovski and head of the Center commune, Miroslav Sipovic. The report states that the process against them has sparked international reaction and concerns for selective justice.
The report stresses that government pressure against the media was a growing problem. Individuals could criticize the government publicly or privately, -states the report, -but there have been reports according to which the government attempted to hinder criticism from the media by allocating advertisement funds to pro government media. The report also states that media continues to be divided on ethnic and political basis. /ibna/