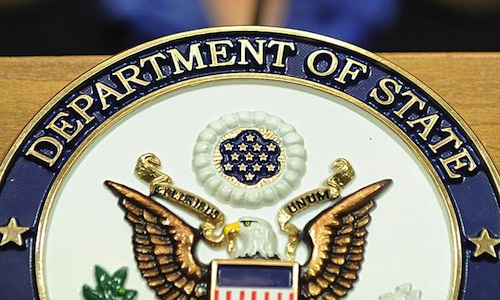 Skopje, July 29, 2014/Independent Balkan News Agency
In a report which it has released, the US Department of State says that in general, authorities of Skopje guarantee and respect religious freedoms of the citizens in the former Yugoslav Republic of Macedonia.
Based on the full report that you can find below, the Constitution and the laws of the country guarantee freedom of religion and the government in general respects these rights and liberties.
The report states that a part of the small religious communities complain about the main religious communities, Macedonian Orthodox Church (MOC) and Islamic Community (IC). As far as MOC is concerned, these small religious communities claim that it's privileged in terms of the restitution of properties taken during the communist regime. Other small religious communities also see MOC as the main religious community that benefits funds for the construction of religious buildings.
There are also complaints against IC, in terms of state funds. This community is demanded to improve the procedures of obtaining a visa for pilgrimage in Saudi Arabia.
The report also identifies Jovan Vrasinovski, founder of archbishopric of Ohrid, a church in FYROM contested by the Serb Orthodox Church, who was accused along with several of his followers in August  2013 of money laundering.
The report also says that in the month of February, Supreme Court has upheld the court's ruling on Vraniskovski, on the count of fraud.
The report also points out the issue of the Bektashi Community in FYROM and the masjid  of Arabati Baba in Tetovo.
The report says that this community has not yet been officially recognized in FYROM and this makes the dispute procedures on the masjid of Tetovo impossible. /ibna/