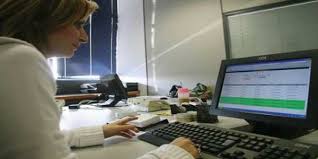 Athens, August 5, 2015/ Independent Balkan News Agency
By Spiros Sideris
Research to determine if there has been an attempted intervention or interference in the system of the General Secretariat of Public Revenue, will conduct the Electronic Crime Division of the Police
The Chief Prosecutor of the First Instance Court of Athens, Elias Zagoraios, during the preliminary inquiry conducted for possible involvement of non-political figures in the so called «plan B» of former finance minister Yanis Varoufakis, gave orders to the Head of Department of Electronic Crime Manolis Sfakianakis to conduct the said research.
Despite the fact that the same case is being investigated by a Sworn Administrative Inquiry, by order of the SG of Revenues Katerina Savvaidou, the Prosecution thought it prudent to seek expert advice from the Department of Electronic Crime, because it can help to be completed more quickly, and because it wants to have two expert reports from different institutions.
This week are expected to be called to testify the first witnesses in the prosecution investigation that began after a complaint report filed at the Prosecution of the Supreme Court, who will initially come from the political arena.