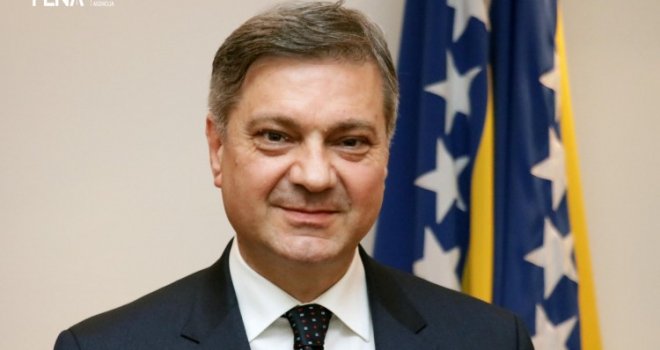 There are societies, mostly in Africa, where one man holds the executive and legislative power, and that person is called – the King. But, a small number of people believed that it is possible for this to happen to a country that calls itself "democratic" and wants to enter NATO and EU some day in the future.
The country in question is, of course, Bosnia and Herzegovina. Tomorrow, August 6, when the BiH Council of Ministers (CoM) Chairman, Denis Zvizdić, take the second chair, the one of the Chairman of the House of Representatives of the BiH Parliament, he will have the executive and legislative power in its hands. It means that he will be something like a King.
That is just one of many absurdities, which is the result of the institutional blockade in Bosnia and Herzegovina. The country held General Elections on October 2018, but politicians failed to agree about the new Chairman of the state CoM. In the last mandate, it was Denis Zvizdić. As there is nobody to change him, he must stay at the helm of this institution until the new Chairman is appointed. However, in the elections, Zvizdić was elected deputy Chairman in the House of Representatives in state Parliament. After eight months of Borjana Krišto chairmanship, according to the law, a Bosniak elected MP is next in the line to take up this position. In this case, it is – Zvizdić.
In theory, if MPs in state Parliament agree about the majority and start to work in a regular manner, it is not impossible that Zvizdić, as CoM, suggests certain laws to the House of Representatives, which they would first come to the desk of the Chairman – Zvizdić.
A deeper analysis would show that this unlawful situation is a result of another unlawful situation. The law clearly stipulates that the BiH Presidency appoints the new CoM Chairman. Two weeks after the constitutive session of the new House of Representatives, the CoM Chairman must be confirmed by the majority of MPs. BiH Presidency broke the law and failed to suggest the new CoM Chairman, while the House of Representatives still has no defined majority and, also, has no name to discuss for CoM Chairman.
The only reasonable solution is that Zvizdić resigns from the CoM Chairman, but according to his recent statements he will not do that.
What is interesting is that this situation does not bother any politician in BiH. They are still in dispute about NATO and the Annual National Plan, which the Serb side considers a step closer to the Alliance, while the Bosniak side says that it is not so serious a step.
From the eyes of any reasonable person, such situations make it obvious why young citizens of BiH are lining up to go live abroad. They do not want to stay in a state nicknamed Absurdistan./ibna